Are you excited to know about how to start an IPTV business? Check out the complete guide on what is IPTV and how to start your own IPTV service right from scratch with end-to-end features.
The Internet Protocol TV (IPTV) is all set to be the next big thing in the video content industry. The traditional channels for broadcasting video content, such as satellite or cable TV have taken a back seat and IPTV has occupied the front row.
The rise of the OTT platform and IPTV for the delivery of content has transformed the way we consume streaming content.
As per 2020 research reports, the market value of the Internet Protocol Television was valued at approximately 72.4 billion USD. This figure is expected to rise even further by 2026 to an estimated 194.21 billion USD which is close to a CAGR of 18% for the period between 2021-2026.
One of the major factors that are driving the growth of IPTV, and Internet-based video streaming solution is the combination of offerings by companies behind this revolution. Other major factors include the government's push for digitization in developing countries like India & technological advancements that have led to an increase in internet penetration even in remote areas.
Without a surprise, the Asia Pacific region is the largest market for IPTV services. However, Latin America is among the fastest-growing ones.
On-demand video content and the improved user experience certainly add weight to the IPTV and Internet-based video streaming services.
Another important factor that has contributed to the growing trend of the internet protocol service and OTT service in the Asia Pacific region is increasing urbanization.
The rate of urbanization for India and China stood at 33% and 55% respectively as per 2018 reports.
Rapid urbanization is followed by changing behavior patterns and increasing luxury consumption. This has also helped propel the wheel of growth for IPTV services in these regions.
The mobile-based OTT plans have also contributed significantly to the growth of OTT video content consumption in developing countries.
What is IPTV?
Well, the IPTV can be simply explained as a medium for communicating television programming to the viewers using the internet.
The scope of IPTV is much broader and it is also deployed in the subscriber-based telecommunication network.

The Internet Protocol Over Television (IPTV) follows a process in which the usual television content is delivered over the IP networks.

A stark difference here is that the user can stream the content being shown using IPTV continuously unlike traditional cable TV.
So how does this differ from the traditional mediums that we have been using since ages?
The technicality behind the IPTV solution might feel overwhelming as it involves a lot of transcoding from the traditional signals to ones that are IP-supported. The IPTV solution directly communicates the video content using your usual internet connection.
So now a common question that pops up in the minds of traditional media users is that can you watch the video content from IPTV on your regular Television?
Well, most of the televisions do not directly support the format and you might need a set-top box to facilitate IPTV streaming and watch IPTV channels. However, the latest smart TVs do support the best IPTV services.
How IPTV works?
While traditional TV distributes analog signals to consumers via cables, an IPTV transmits digital signals over a controlled, private internet network.
IPTV features servers for storing content, unlike traditional TV, which can only transmit programming in real-time.
IPTV Subscribers can watch their favorite shows at their convenience if their provider has enabled the option.
Let's understand how IPTV works with an example.
Now suppose you have selected an XYZ show that you want to showcase.
The content of the XYZ show gets immediately translated into a digital format.
Then, it is sent in packets to your playback device using the internet protocol.
Before the files reach the end viewers, it is compressed and optimized in the streaming server for playback.

So, that is how an IPTV works in a nutshell.
Types of IPTV Services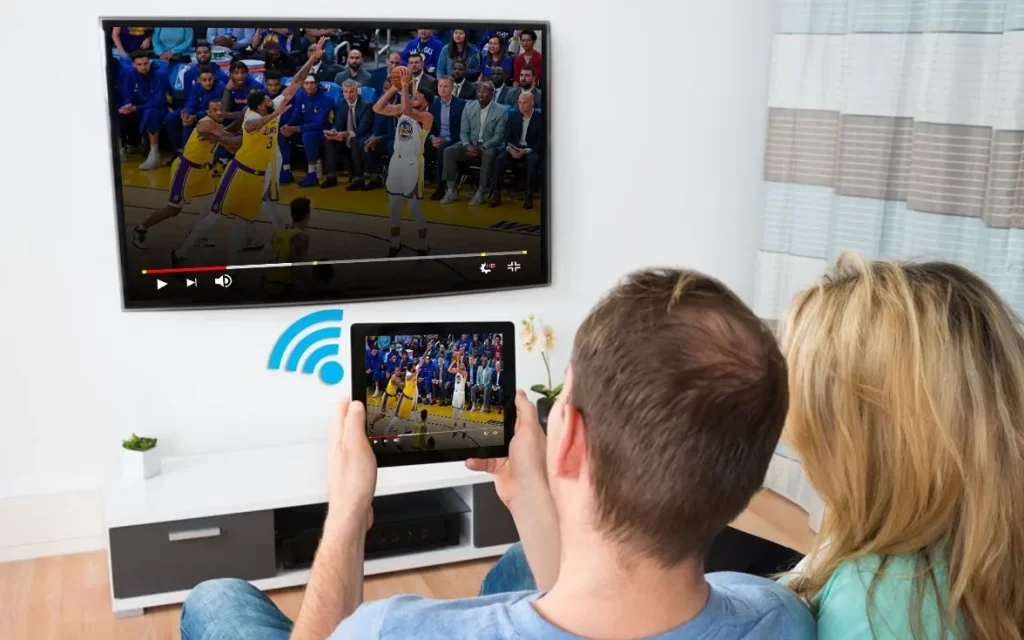 There are multiple types of IPTV services that you can choose from as per your needs and suitability. Some of the most prominent ones are listed below.
You must be familiar with video streaming services like Netflix and Amazon Prime Video that charge a subscription fee to give you access to their content library. The IPTV VOD solution works exactly the same way. The technology of IPTV video systems are facilitated with video or audio files compressions, carried with Internet Protocol Multimedia transmission.
Usually, video files data is transmitted using HLS player streaming protocol streamed cohesively on a real-time basis. As top streamers repackage your brand & create your white label VOD platform.
TV on Demand is quite similar to Video on Demand as it also allows you to watch your content anywhere. However, it is just limited to the TV shows and movies broadcasted on TV channels. The charges for TV on Demand are usually on a per show or movie basis.
This is a great option for your interested viewers who can now freely watch their favorite or premium shows at their suited timings. Also, on-demand packed in one channel eases technology use.
The unique thing about the NVOD delivery services is that the entertaining video content broadcasted on these channels have a fixed schedule and new additions are made once the schedule ends. This model is also used for Pay Per View services to charge for the content from its users.
NVOD service is utilized by both cable operators and satellite service providers. Basically, it is a technique to offer the same blockbusters or interactive shows on different channels at varied staggered start times.
Live broadcast content is quite similar to the live football games or award shows that you watch on your smart television. The major difference is in the technical aspect of how it is delivered to the end-user. Instead of coaxial cable, the content is broadcasted using the internet.
Now be it a live video conference, product launch or any predetermined streaming event you can earn from your potential videos with a customized packaged model. Then position your brand well through social media.
Time Shifted TV is very suggestive of the services that it offers. It allows you to showcase the content your viewers missed on TV. The highlight here is that the availability of the old content is only for a limited period in the future.
We can also associate this with catchup TV as video content owners, your subscribers can avail themselves of the option of watching an aired program that is of course subscriber-friendly. This is possible with seamless video CMS platform which helps in binge-viewing.
Key Features of IPTV For Starting a Business
Let's take a look at the most prominent features of IPTV and how it adds value to the end-user.
One of the most prominent benefits of IPTV is that it allows for personalization when it comes to watching video content on television.
IPTV servers allow service providers to store a wide range of content on the bandwidth which can be delivered to the user on their request.
You can watch video content on multiple devices including TV, smartphones, laptop, PCs, etc. There is no limitation on where you can watch your shows.
The IPTV services are very dynamic and allow the users to enjoy a wide range of things including live IPTV, interactive games, HDTV, etc.
Future of IPTV With Business Trends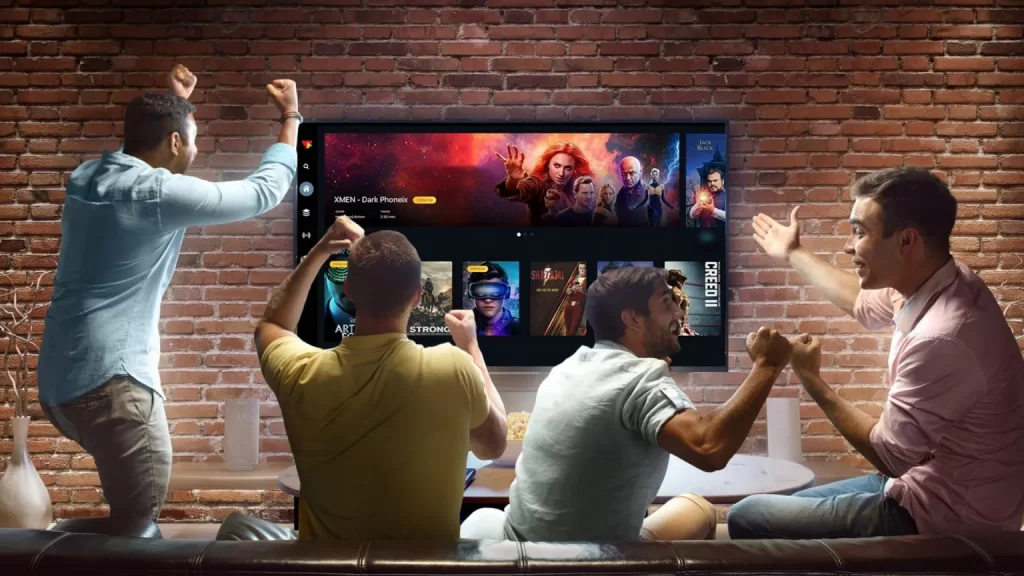 IPTV might seem like a recent development but you will be surprised to know that the first-ever IPTV broadcast was done in the year 1994 with ABC's 'World News Now'.
It has surely evolved a lot since then but it wasn't the first choice at the time since the internet was a recent phenomenon. Over the past two decades, the shift in consumer preference towards video on demand and OTT streaming services has led to increased adoption of this technology.
With the availability of numerous OTT services providers, you don't have to dwell upon how to start an IPTV business. The availability of custom IPTV apps further adds to the consumer experience quotient.
The emergence and rise of OTT have posed a major challenge for Firestick IPTV services that they are handling by offering better options to the users when it comes to conveniently watching video content.
One of the biggest advantages that IPTV has over OTT is its ease of use, it doesn't have a steep learning curve and anyone can easily access the content.
Moreover, the world's best online video platforms providers in the streaming industry can help you to start an OTT business to have a better level of understanding as to how it works and which subscriptions to choose based on their valuable content.
The year 2015 was a game-changer for IPTV as it saw an aggregate increase of 23% between 2015 and 2018.
Its subscriber base had surpassed the number of cable and satellite television users.
As per the current estimates for 2021, the IPTV audience will grow to over 32.5 million homes and the revenue will touch a staggering 5.55 billion USD mark.
The growth trend seems to be favorable for those who want to start an IPTV business in the near future.
Frequently Asked Questions(FAQ)
1. How To Start An IPTV Business?
If you want to start an IPTV business then, the most necessary check that is required is if you have a bulk inventory of entertaining assets, added to a branded platform. Since firestick IPTV services are now available in plenty it is important to see if they are rightly set up just in the right comprehensive way, proving it to be the lucrative means of profitability.
2. What Are The Things To Consider While Starting An IPTV Services?
When you look into acquiring information on what kind of necessary things are required to set up an engaging IPTV business you should make sure that the source of content (either headend or terrestrial) is live streaming. Then making sure a complete middleware solution comes into primary factor, app integration can grab more audience to target.
3. What Are The Ways To Generate Revenue From The IPTV Platform?
The best ways to start generating high revenue from your own IPTV services is through SVOD, TVOD, and AVOD monetization models that can help you to have your user base engaged at all times & increase the value of your priceless content streamed online.