Some of the operating systems are widely utilized as most people have an awareness of their popularity. While those are undoubtedly known as the most well-known operating systems in the world of smart connected tech, they aren't alone. In fact, there's this one OS called Tizen, which might be hanging in your living room & wouldn't have realized it.
Often people are seen to be loved the Samsung's picture quality, even more than Sony Bravia Android TV. Generally speaking, Samsung doesn't make any television that run android TV. Instead, they all run their proprietary Tizen TV OS.
When users decide to buy a new television the first thing that comes to mind is checking out picture quality. But you'll have to put up with the operating system for a while unless you connect another streaming device to it.
For tech fans, Tizen is a known brand. Mostly, it is regarded as the operating system that Samsung has built its wearable devices in the past, which lets us know the half of the story. Tizen OS has been around for some time & can not only relate with watches, but with other fitness trackers, etc.
Since they're two of the most popular smart TV platforms, it would be interesting to outline the differences between Samsung's Tizen TV and Android TV.
Today, we'll briefly talk about each operating system and their features, available applications, gaming and updates. By the end of this article, you'll have a better understanding when your viewers are looking to buy their next smart TV.
What is Tizen OS?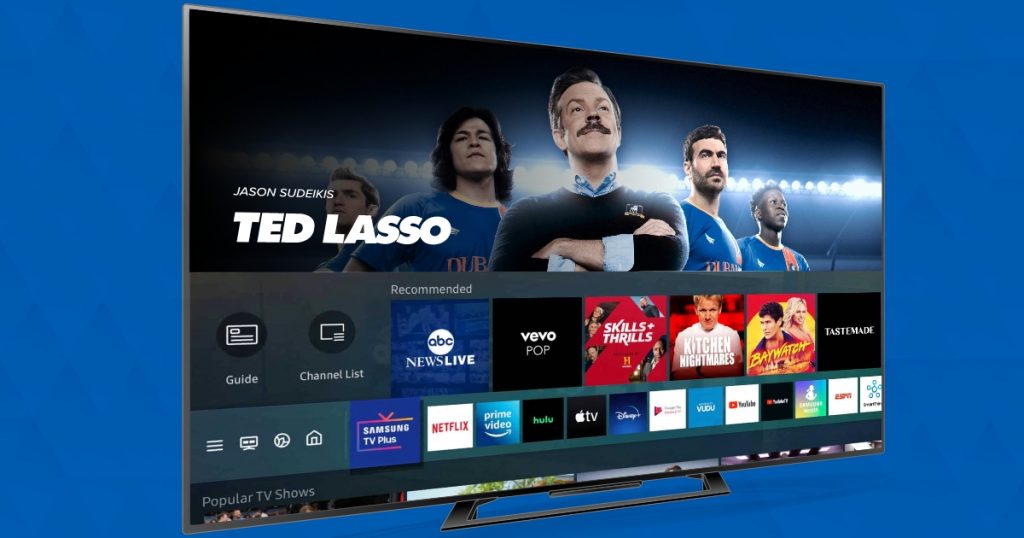 Tizen is an irreplaceable smart TV operating system that available in any part of the world. It was developed by Samsung & Intel. The Tizen OS is a Linux-based operating system which supports smartphones, tablets & PCs apart from Samsung smart TV.
As compared to other operating systems, Tizen operates much faster. It comes with a 64-bit processor and provides its viewers with the best picture quality. It makes Tizen the most utilized Smart TV operating system out there.
Additionally, because it is open source, programmers are allowed to utilize it, expand upon it and create use cases for it. And since it's built on Linux framework like mentioned its operating systems are so flexible which can be utilized on, wearables or smartwatches, in-car infotainment systems & TVs, among other device screens.
What is Android TV?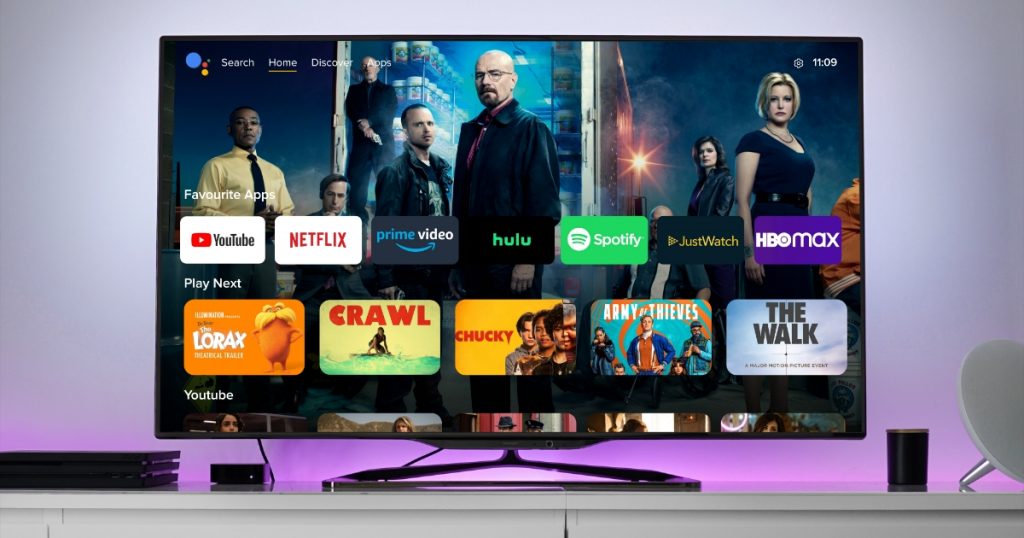 Android TVs are the smart TVs that run on an Android-supported operating system which is developed by Google. Since the time of its launch, it has been put to use greatly in google-based devices for the past years. It is of no surprise that the same operating system is used on several smart TVs and android TV boxes.
Android TV comes with a built-in Google play store and people can use it to download any number of applications from it. Also, it includes popular apps like Hulu, YouTube, Disney+, Paramount and HBO Max.
Starting from streaming apps just like Netflix to single or multi-player, users can experience the enhanced version of all available android phones that includes gaming, voice search, online & offline viewing, etc.
It is available in the big screen through Android TVs. There are native android TV apps that you can install right from the Google play store. Also, users can sideload native android apps on their TV.
Let us look more into its.
Thinking Of Creating Your Own TV App For Your Brand?
Differences Between Tizen OS Vs Android TV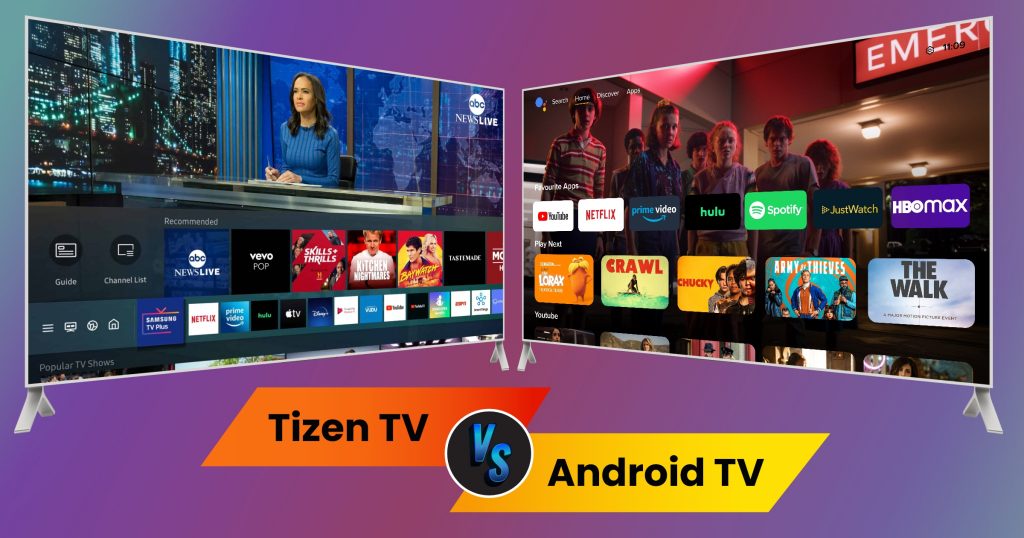 The Base of Technical Architecture
While we compare to Android, Tizen is found to be much more faster during start-up as its body is quite lighter in terms of weight. The fact doesn't go unnoticed Tizen offers a 64-bit processor which isn't offered by Android TVs. And the importance of it is more covered while we speak about television viewing, the picture quality is quite better with Tizen.
Make it Picturesque via User Interface
Android and Tizen are quite similar when it comes to layout. While the difference comes into notice that the Android offers a Google-centric search bar for findability, on the other hand Tizen has a more laid out status bar. Also, while users get to browse-through recent apps, few say that it is not as user-friendly, in comparison to Android.
Stunning Apps Catch the Attention
While we know that Android TV has the built-in Google's play store it has thousands of dedicated television-optimized apps. The number always seems to be increasing every day. What's more, Apple TV app is pairing to Android TVs on only certain Sony models. Despite Tizen's app library isn't equally vast, it does offer support across all major OTT streaming platforms.
Enticing Gaming Beat the Competition
Tizen OS is not the apt platform suggested while you are interested in gaming via TV. Having said that, Tizen does have more than fifty different games in its app store. However, users can easily install all of games supported by Google Play store as it offers inherent gaming functionality. It includes mobile-friendly games with better graphics for viewability.
Special Aids from Voice Assistant
The voice assistant on Tizen OS is no match for the one on Google. Android outperforms Tizen in this area by a wide margin thanks to its superior voice recognition and extensive operating system integration. So much so that Samsung anticipates supporting Google's speech assistant soon.
Tizen Vs Android TV OS – Which one is better?
While Tizen has a minor advantage in technical architecture, Android performs better in areas like gaming, app support etc. And in terms of UI, they perform equally well.
So,
Choose Android – If you prefer gaming, a vibrant app store and intuitive voice assistance. 
Choose Tizen – If you prefer a better-looking and simple-to-use user interface over other factors.
Final thoughts:
A quick recap.
Tizen is an open-source operating system for smartphones and tablets, whereas Android TV is based on Google's open-source core technology. 
None of them are lacking any essential component that would diminish the viewing experience. Despite this, Android TVs provide you additional choices; how you choose to use this freedom is entirely up to you, the end user. For conventional users who want a basic user interface and a full-size keypad for easier navigation, Android TV OS is a better option. Having said that, Tizen OS is also incredibly approachable and highly recommended.
If You Already Have An Idea About Launching An OTT TV App For Your Services, Schedule A Free Demo And We'll Help You Implement It!