When was the last time you watched a movie or a TV series?
Okay, perhaps not that long ago, right?
Now, let's exclude some of the Top OTT platforms from the list, such as Netflix, Amazon Prime, and Disney Hotstar. Consider only traditional TV shows. So, when exactly?
I bet you might be squeezing your brain to respond. At least, that's what the increasing popularity of CTV OTT (Connected TV Over The Top) suggests – and it's not surprising, given that any of the popular OTT streaming platforms offer a wide range of video streaming options that a user wants to consume on a regular basis.
Connected TV viewership has continued to grow in popularity among consumers, owing to the ease of access to a diverse range of content options via both free ad-supported and subscription services. What do the statistics say about the new trend shift in the CTV business?
According to AdWeek, CTV advertising spending has increased by 57% between 2020 and 2021 and is expected to increase by 39% by the end of 2022. Leichtman Research Group's data also shows that younger adults are more likely to spend time watching videos on top CTV platforms.
Connect with us to find out how you can use CTV to put your brand into action and achieve measurable results.
"Local ad spending in the OTT segment is expected to rise from $1.18 billion to $2.37 billion by 2025. According to eMarketer, ad spending on CTV will reach $25.5 billion by the end of 2024."
Connected TV viewership trends
In the United States, the number of monthly Connected TV users in the Gen Z category is expected to increase from 49.6 million in 2022 to 56.1 million by 2025. (An increase of 6.5 million). Also, the number of monthly Millennial Connected TV users in the United States is expected to increase from 60.5 million in 2022 to 62.6 million by 2025.
This increase in viewership presents a significant opportunity for businesses to incorporate Connected TV into their digital media strategy. This year, CTV advertising spending nearly doubled to $11.36 billion, with a projected increase to $18.29 billion by 2024. Isn't that amazing?
What is Connected TV Advertising?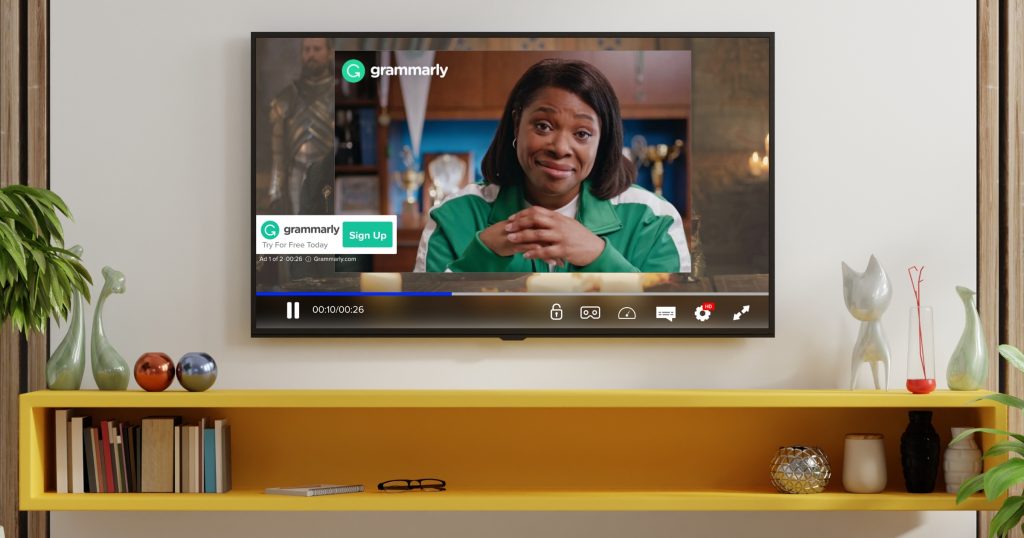 Connected TV (CTV), also known as over-the-top (OTT), refers to advertisements that can be displayed on any TV or device that can connect to the internet and support video streaming content beyond what is available through a cable provider's standard offering. CTV includes ads purchased programmatically and displayed on consoles, computer/mobile streaming, gaming devices, over-the-top (OTT), Video on demand or Smart TVs.
CTV advertising can help brands reach audiences where they are already consuming a lot of online content. Basically, It is a type of digital advertising that can extend brand reach beyond shoppers in physical or online stores to audiences who are viewing content on websites and within videos. The good news is that advertisers and vendors can actually make use of CTV advertising to broaden their brand reach by considering their viewer's interests.
How Does Connected TV Advertising Work?
Connected TV advertising is not as tricky as you might think. It is far more convenient and cost-effective than traditional Linear TV advertising. Prior to CTV advertising, buying ads was a time-consuming process that required buyers to spend countless hours negotiating meaningful deals. This entailed numerous business meetings, contracts, and the possibility of being outbid by a close competitor.
This problem was solved by programmatic advertising, which allows people to buy and sell ad spaces through an automated web service platform. These platforms enable buyers (brands and ad agencies) to view and bid on ad spaces in real-time, increasing transparency and reducing the hassle of bargaining. It also allows small token buyers to bid on ad spaces that would otherwise be out of reach for them.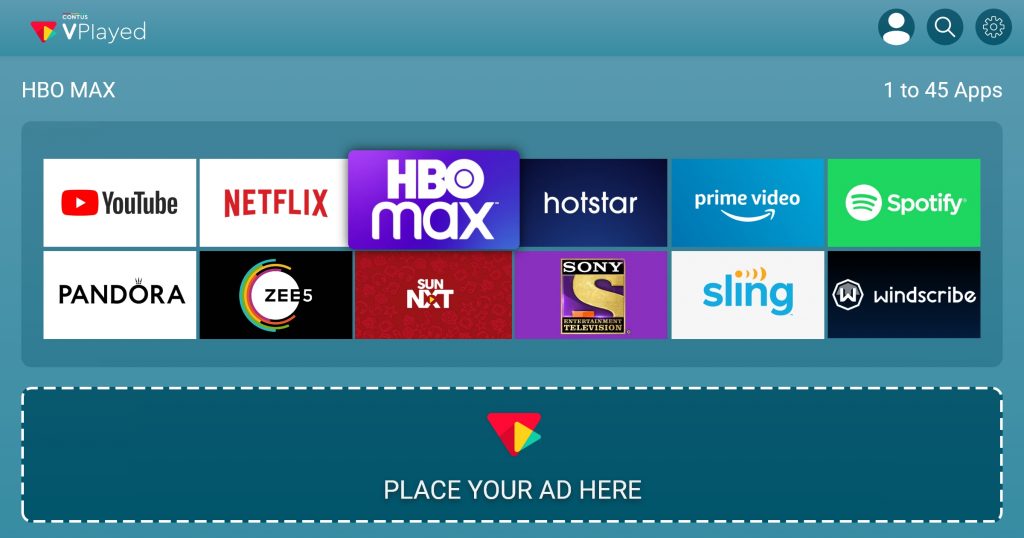 With Connected TV advertisements, you can essentially use all the services provided by OTT devices to create high-quality personalized ads. It may appear to be the same as running ads on regular TV, but there are significant differences in how the content is delivered, its impact on the masses, and the benefits to you as an advertiser. With that being said, let's look at some of the benefits of CTV advertising in the upcoming section.
CTV ads will become the preferred method of advertising over traditional TV, Get a head start on your connected TV strategies right now.
What are the Benefits of CTV Advertising?
By embracing a CTV advertising strategy, you can gain access to vast amounts of consumer data gathered by device manufacturers, OTT platform providers, and third-party advertisers. On the other hand, a linear TV campaign can only target a specific demographic.
As digital advertising evolves, CTV business campaigns can become far more precise. You won't have to waste money reaching out to all viewers when you really want to get your product in front of a smaller subset. All of this is made possible by CTV advertising technology. To know more insights into the CTV business model, let's dig deep into some of the key benefits of CTV advertising.
* Precise Audience Targeting
With the precision of digital advertising, Connected TV allows advertisers to reach the right audience at the right time. The key benefit of audience segmentation is that it enables advertisers to target viewers with relevant messages that further tends to improve brand awareness.
To actually justify the CTV advertising meaning, a classic example would be advertising a new video game to someone who owns an Xbox or recommending a new pair of hiking boots to someone who watches outdoor videos on YouTube.
* Cost-Effective TV Advertising
Connected TV is widely regarded as one of the most expensive video advertising tactics, with an average CPM of $35 or higher. However, the CPCV, cost-per-completed-view, and impression rate are generally better than any other video ad placement.
This is because people tend to watch TV with friends or family members, whether it's the NBA finals, the super over, or the latest Marvel movie. This allows for a greater reach than any other internet-connected devices, which may only have one viewer (i.e on a mobile phone or a tablet).
* Real-Time Metrics
The ability to track and optimize your ad campaigns in real time is one of the significant advantages of CTV advertising. This can be accomplished by using metrics such as clicks, direct responses, conversions, and cost-per-completed-view.
Metrics enable advertisers to gain new insights into their audiences and continue to adjust the quality, frequency, and targeting of their ads. Furthermore, this creates compelling content while maximizing the return on investment.
* Premium and Responsive Audiences
According to various reports, 22% of daily ad requests on CTV occur between 8 and 11 p.m. This is because viewers of Gen z and Millennials prefer to consume premium content during this time. The consumption pattern includes news, sports, live events, popular television shows, and movies.
Advertisers can reach the audience through premium channels by targeting them during peak advertising hours. Furthermore, CTV OTT users have a great deal of control over the content they watch. This level of control leads to higher user satisfaction and response rates when viewing any advertisement.
* Variety of Ad Formats
Advertising on Connected TV is extremely versatile. Marketers can do experiments with static, animated, and interactive video advertisements to see what drives more consumer engagement and conversions.
CTV advertising allows you to optimize for any platform, whether you have a static ad on a home page, an interactive pre-roll, or a non skippable in-stream video ad. Also, with the help of A/B testing, you can determine which ad format and call-to-action generates the most response and adjust your overall advertising strategy to improve the performance.
Are you ready to drive more sales and revenue with CTV advertising?
What Are The Main CTV Ad Formats?
With CTV connectivity, the ads can make viewers land on the landing pages and drive purchases at an exponential rate. Aside from standard video ads, the CTV advertising ecosystem includes six CTV ad formats that marketers can use to serve more relevant ads to end users.
New ad formats, combined with contextual targeting and dual screening, are well poised to drive unprecedented levels of engagement.
We're not far from being able to click-through and buy the exact suit James Bond is wearing while watching the film — and possibly even his car.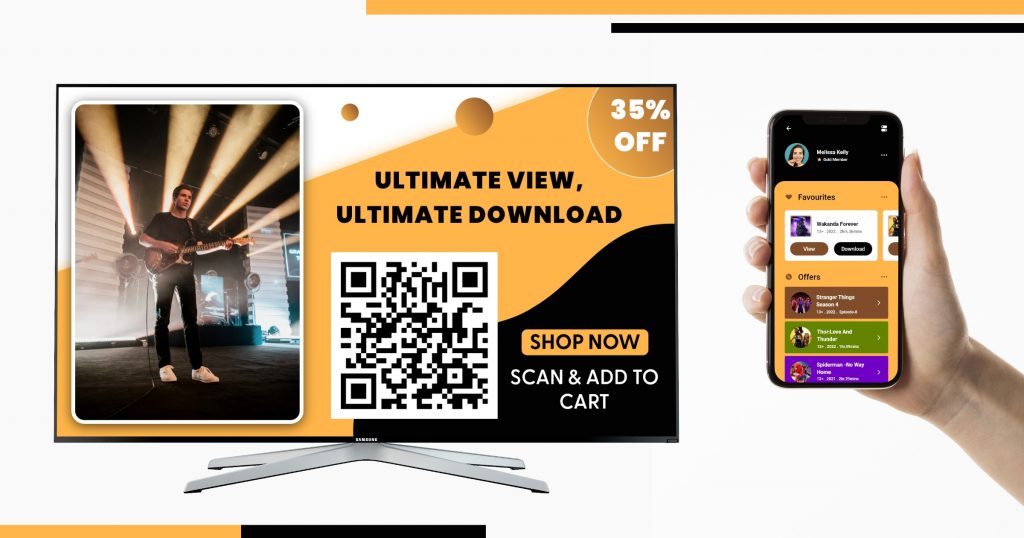 CTV is converting television into an effective direct sales channel.
1. Dynamic overlay
Dynamic overlay ads are CTV ad formats that automatically adjust the type of content that is most effective for specific users. This CTV ad strategy entails uploading various products or content using a real-time ad delivery solution.
2. Choice based
Here, users have all the rights to choose which advertisements they want to see. A message with two options, such as "Which ad experience would you prefer?" is frequently displayed to know the user's taste.
3. Shoppable and actionable video
These ads are interactive, allowing users to connect with the products and brands within the ads. They contain educational content, external links, and click-to-buy buttons.
4. Voice-integrated video ads
This CTV ad format allows users to use their voice to follow on-screen prompts by speaking into the remote, which thereby helps increase overall user engagement.
5. Sequential CTV creative
This ad format tells a story rather than a sequence. In a nutshell, this format employs multiple ads rather than one engaging ad.
6. Creative extensions and end cards
This ad type is short-form content that is served before or after existing CTV creatives. Here, QR codes are implemented as an excellent way to track the effectiveness of advertisements.
Conclusion
Although OTT and CTV advertising are still in their infancy, this new frontier is rapidly evolving. Nowadays, there is media overload and distraction on every imaginable OTT platform. Marketers who focus on best practices now will be able to outperform their competitors by a huge margin. In addition to that, with the help of the Connected TV advertising strategy, you'll be able to compare the performance of your CTV campaigns to the performance of your other marketing channels for a more complete picture of the user journey.
To summarize, Connected TV advertising provides tremendous opportunities for optimizing your digital strategy through engaging and interactive content. Consider CTV to be a canvas, and the marketer to be an artist. The marketer has the ability to create an immersive and compelling story that will reach thousands of people through television screens. As more viewers switch to CTV platforms, marketers have to adapt and find the right balance, if they want to match consumers' media consumption trends.
Get in touch with one of our strategists today to know more about how CTV advertising can help grow your business.