Cable cord cutters have profoundly made a hot new way in defining the streaming videos like movies and TV shows and Roku is said to be the most popular way to enjoy any sort of media content. The Roku connected TV has revolutionized the new wave of home entertainment.
It was founded in Los Gatos, California in 2002 which then empowers with diverse catalog of products. Now it covers everything you name right from streaming devices to smart TVs and high-end audio solutions.
However, the real moneymaker is the channel store of Roku that allows users to add their favourite channels to their Roku-powered devices. It is in the same manner just like Apple app store which potentializes iPhone, iPad, Mac, Apple watch users. They can instantly download their favorite app across their profile.
Stats indicate that Roku App store is said to be one of the most well-known mobile app vendors in the world offering 32,809 apps.
Roku allows consumers to view thousands of different programs from an array of video streaming services. All that is needed is to have a stable internet connection and a Roku streaming box, Roku stick orelse Roku TV and you're all good to go. We would take a closer look at what all you need to know about Roku and how does it work, etc.
What Is A Roku TV App?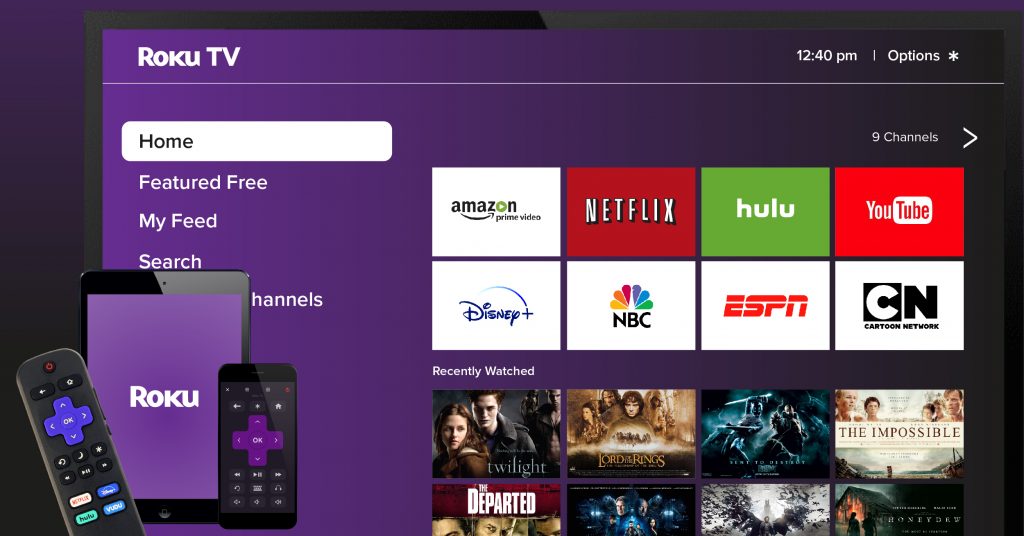 A Roku player is a device which lets your users easily enjoy videos backed by internet on your TV via streaming. Now streaming channels like Netflix, Prime Video, Hulu on big screen is lot more easier.
Also, viewers of your OTT streaming platform or app can gain access to 100,000+ movies and TV shows across plenty of free and paid channels. Also, there's no monthly fee for the equipment i.e. the Roku player and viewers can only pay for channels that they watch.
The players of Roku have been in the industry since 2008. As a result, Roku now has widespread, well-established support throughout the streaming video sector.
Let's understand..
How Does Roku TV Work?
An advanced Roku streaming player connects to your TV via HDMI cable – directly. The player would connect in a case of Roku stick, or via set-top box. Roku TV is a online television set paired with Roku-enabled device that is built-in, so there's no add-on device for connectivity.
Most Roku devices are abled to connect wirelessly, via stead-fast Wi-Fi to your home network. The high-end Roku streaming player and Roku TVs have connections via ethernet & so viewers can connect with hardwired ethernet cable for a steady connection. In other instances, pairing via WiFi works just fine.
Roku players need only minimal assistance of setup. Consumers can pretty much easily install specific channels or applications on Roku to watch any specific streaming service that they prefer. For instance, if they want to watch Amazon Prime, they need to install Prime channel on their Roku device.
An easy approach is, they can get in touch with the Roku channel store which is accessible from Roku's home screen. Although installing a new channel is free, but if users wish to watch some particular channels it may require a separate subscription.
Why Should You Create Your Own Roku TV App?
Building a professional-greade Roku app is equivalent to creating your own TV channel or having your own TV show that's based with Roku. By and large Roku apps are vividly similar to traditional TV channels, but even better.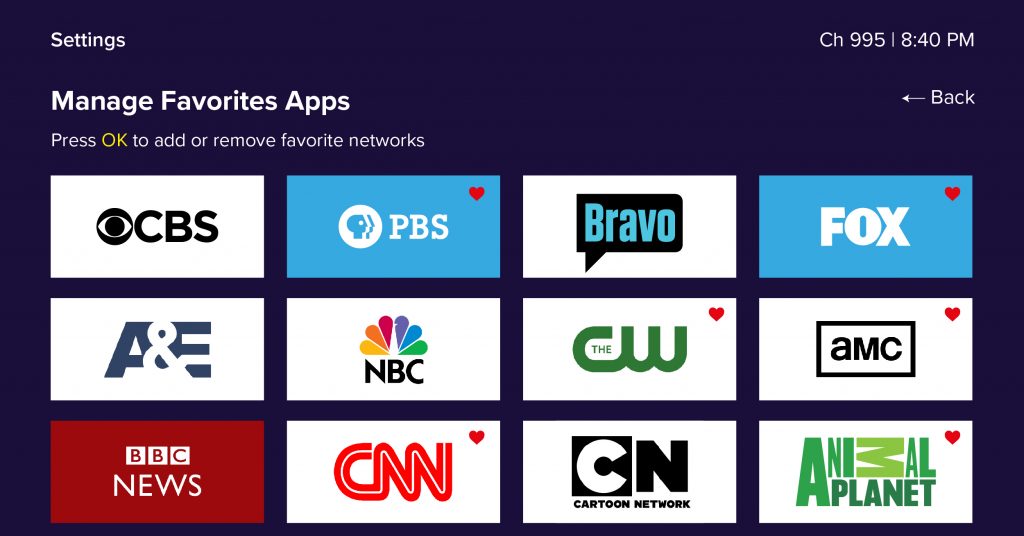 It is with the app provides feasibility to your audience who can access your content from their TV sets or anywhere they like.
Users flipping through channels or apps search for specific categories might stumble across your engaging content too.
Access to new audience subscribers
When you decide to create your own Roku channel, you'll have access to Roku's 63.1 Million active users. There can be an instance where some of these users may never likely get to discover your content until they see in the Roku app store.
Or it is recommended while users are in search of other content that can be leveraged from their favorite OTT content providers like HBO, Netflix, etc. Indeed Roku app will allow you to outreach to more audience.
Improved access to your app users
Creating your own TV channel on Roku provides your audience another convenient place to access content from their comfort of homes in own times.
Not only do they have accessibility of your content on demand, but also they can view on TV screens, improving quality of experience.
Now viewers can watch content just the way they like to watch right from a new movie release.
Inculcate additional revenue
Ad spending on streaming devices is likely increasing. Roku retained more than 95% of advertisers who spent $1 million as compared to traditional cable TV.
Not only more brands are getting started to place ads on streaming services but creating your own TV app will give your content to numerously monetize content in ways like subscription services, pay-per-view or transactions.
Roku makes it easy for users to buy content using subscriptions via their Roku accounts or opt for in-app purchase which applies to all apps published via Roku channel store.
One of the top reasons why Roku has got a wide exposure amongst audiences is, it gives access to a huge library of content. They can be from multiple streaming services such as Netflix, Spotify, Hulu, Amazon Prime Video, etc. With Roku, viewers can not only replace their cable or satellite subscriptions, but also add its free channel to their entertainment lineup!
Roku enables users to gain access for all streaming services and watch them on a single unit. As a result, viewers can free themselves from any kind of hassles occurred while using multiple devices, apps, or services.
Better Interface & User Control
Users will be able to easily stream on their Roku channels and surf through them by simply accessing their smartphones. Some of the best features like casting media to TV, replacing the conventional remote or private listening streaks – all provide exclusive perks. And they are eager with high worth to pay for!
Thinking Of Creating Your Own Roku TV App For Your Brand?
Factors That Make Your Successful Roku TV Apps
Video streaming services are great, but they cost a little longer. With the Roku channels, you can sign-in and access premium channels such as HBO Max or Hulu. But there's one thing.
The channel also offers completely free access to thousands of movies, TV episodes along with few commercials in between. For a cable-like experience with no cost, users can go to Roku channel and scroll down to channel guide for thousands of channels.
The app users of Roku can watch whether they have a dedicated device or not. All that is needed is to download it, sign in or create an account to start streaming.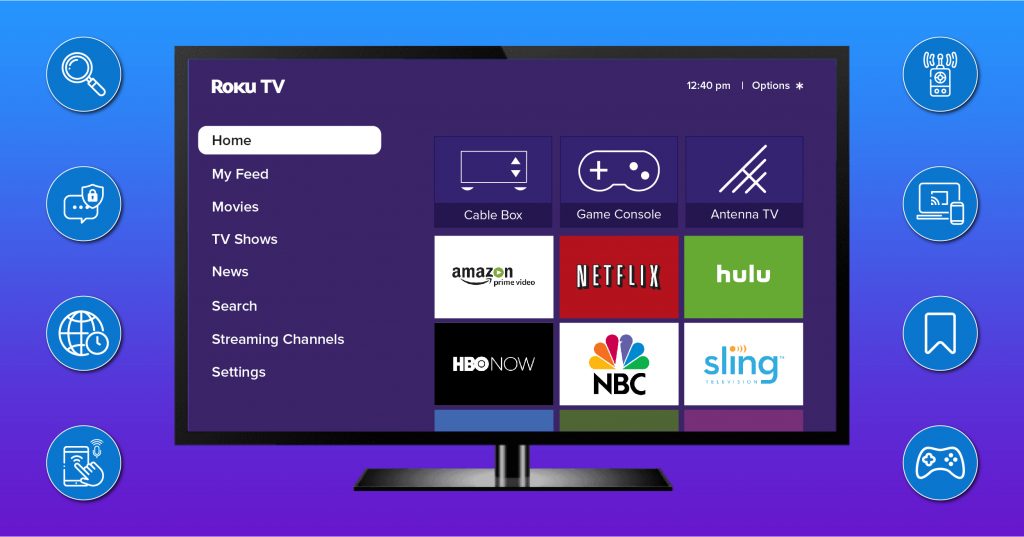 Search Any Number of Apps
Instead of finding each Roku channel individually you can explore across the app with Roku search. It can be regulated via Roku remote, mobile app or voice search. You will see results of nearly 3,000 channels. The search can be conducted with lost of available titles, actor, director, etc.
2. Organizedly Get to Chosen Zone
The zones in Roku are collection of movies, shows from channels that are orgnizedly developed by genre or topic. Go to search and type in a genre such as 'comedy' or 'thriller' and scroll over the zone that pops up.
3. Uncover 'Secret' Roku Channels
It seems to be in highlight that not all available Roku channels are listed in the channel store of Roku. To find and add private ones which doesn't show up under channel guide, check out the Roku Guide. Click the link that you want, then add channel which will take you to Roku account page. Then you can log in, add the code for channel built and you're all set.
4. Convert Your Phone Into a Roku Remote
Navigating by the remote could use some help. Get the benefit of keyboard, easy searching and streaming from phone or tablet by downloading the Roku official remote-control app.
5. Converse with Your Roku Remote
There are ways that users can talk to your Roku directly, Viewers will have to procure a Roku Voice Remote Pro, Voice Remote, Gaming Remote, and more which is accompanied by Roku's wireless speakers or the Roku mobile app. On the remote they will press either microphone and would hold it while speaking their request.
6. Find The Lost Remote
The Roku remote can be sometimes lost under coffee tables or between couch cushions. Your users may find it hard for too many hours in searching them. Solutions are available for those scenarios too.
If your user has a remote with a speaker grille, then they can open the Roku app and tap microphone to say "Hey Roku, find my remote". It will emit a beeping noice. To stop the noice, once located the remote, they can press any button on the remote.
7. Roku with Screen Mirroring
Audiences can easily mirror their iPhone or iPad screen via control center to Roku. Although most Roku devices support screen mirroring, there's no worries to stream in Android and Windows devices too. To use it, its recommended to press home button, then go to settings>system>screen mirroring.
8. Understand Practice Casting
Consumers who prefer Google's cast technology, can send music, videos or photos from mobile devices to most Roku-connected devices. It is recommended to open the content that you are looking to share on the device and look for cast icon. Once it is clicked it will show all available Roku devices pop up in a drop-down menu.
9. Keep That Screen Saved
There might be instances where users tend to pause whatever they're watching and walked out of the room. In this time, they can obtain something nice to look at with Roku's screensavers. While they get an art gallery viewing, or catchup weather forecasts, they can click home button on remote. From there, they can choose wallpapers, screensavers and sounds.
10. Get On with Your Game
Roku might still be in the game. All viewers can hit the home button, further go to streaming channels > Games and choose your favorite game. The Roku enhanced gaming remote is enabled with voice search that is paired with motion-control gaming support.
How to Create Your Own Roku TV Apps
The Roku app builder has now been more dynamic and includes intuitive workflow along with user interface improvements. They are in plenty which offers improvements to the look and feel of the Roku app that's in similar to Netflix. With an improved design, you can now have the ability to deliver a Roku app using an advanced streaming platform backed with minimal developer support. This means you can get back to shaping what you do best—nonetheless than creating content.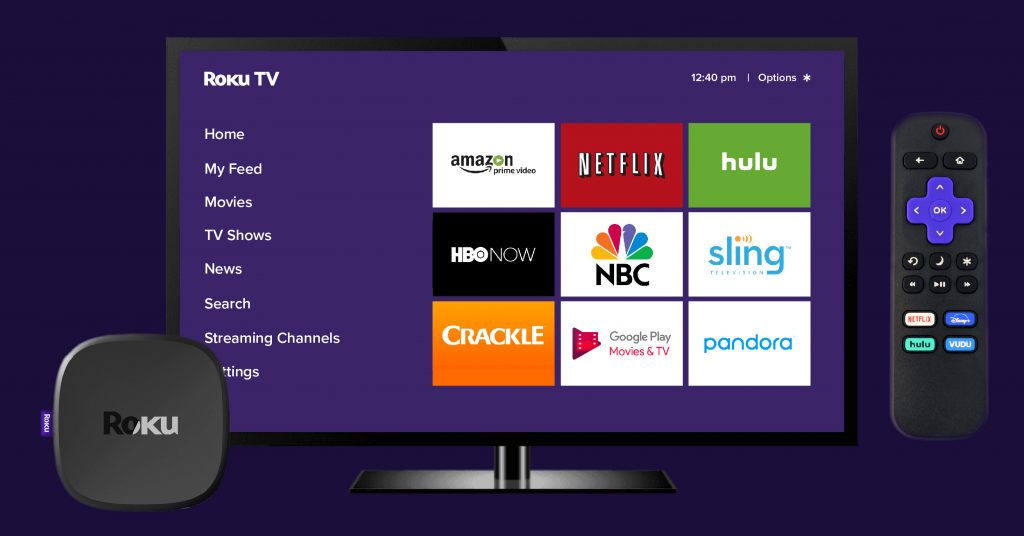 Use a Branded Over-the-top Solution
It is an evident fact that brands need a new audience to keep coming in, for them to know who they are and why they are here for. The OTT streaming platform that is branded keeps the goal on track by building awareness and capture eyeballs since its professionally built. Since it's customized built, it becomes easier for content owners to decide who their audiences are. Also target on which platform they'd likely to spend their valuable time.
Roku TV Apps Streaming Features
User Login, Profile & Registration
To set up and utilize your Roku media player, you'll need a Roku account. When users buy a Roku streaming device, creating an account is cost-free. When setting up a new Roku device, they may be asked to setup a Roku account if you don't have an existing one. They can do this via the player, the website, or the mobile app.
Notifications & Push Messages
When your users are likely to install the Roku mobile app, they can tap 'OK' or 'Allow' to smartphone when prompted to receive notifications. Notifications will pop up on the screen just like text messages from other mobile apps.
User access management becomes pivotal once multiple users begin to participate in building as well as maintaining developer's channel. Usually users will be allowed to access their account added with essential data. In some cases, content owners will routinely need developer dashboard which facilitates to check channel metadat, assessing channel performance, etc.
Multiple-Language Support
Roku Search provides its support with multi language capabilities. Some of the channels supports languages like English, Spanish, German, Portuguese, etc. The channels typically provide localized search feeds to further increase discoverability of their valuable content.
Get an industry-leading streaming solution which prevents screen recording and screenshots. It adopts multiple methods to prevent it. Some of them are via SSL certification, anti-screen-grabbing solution which can upgraded at any time. Dynamic digital watermark display also adds in the pack of streaming solutions.
Business operation and testing teams can leverage admin panel which is very useful for verifying data and handling day-to-day operations such as create, update and delete. A well-established admin panel can be turned into an intuitive dashboard to display graphics and charts. Also, it provides statistical business metrics for analyzing content performance.
Setting up this TV stick is quite simple and easy. Roku's easy-to-use interface is loved by many audiences just like all Roku models. With no doubt, it delivers a full panoply of popular streaming channels like Netflix, HBO Max, or Disney Plus. It is likely to be compatible with Siri, Alexa and Google Assistant & so it's feasible for users to easily control it using sound of voice compatible to smart home devices.
Payment Gateway Integration
Roku Pay gives content publishers a robust payment platform for increasing conversion and maximizing subscription revenue. Features makes it safe and effortless for customers to sign up for free trial subscriptions, purchase movie rentals, channel subscription, etc. After the addition of payment method, customers can make purchases from their TV sets with few presses on their Roku remote control.
Leverage Dedicated Developers for Your Roku TV App Development
In the realm of Roku app development in 2023, crafting a top-notch streaming experience requires not only a compelling idea but also the technical prowess to bring it to life. At VPlayed, we offer a unique solution — dedicated OTT app developers to build, customize, deploy, and maintain your Roku TV app. 
Here's why this approach is a game-changer for your video business:
1. Access to Platform's Source Code: When you hire dedicated developers from us, you gain access to your custom Roku TV app's source code. This means you have the freedom to tweak and tailor your app to your exact specifications.
2. Add or Remove Any Features: Want to introduce new features or remove existing ones? With dedicated developers on your side, you have the flexibility to evolve your Roku app as your audience's preferences change.
3. Flexible Hiring Model: Tailor your development team precisely to your project's needs. Scale up or down effortlessly as your project progresses.
4. Ready-to-Work Team: Our developers are not only experts but are also ready to hit the ground running with the latest Roku app development trends. No waiting; they start delivering results from day one.
5. Pay As You Use Model: Our cost-effective pay-as-you-use model ensures you only pay for the needed resources, optimizing your budget's efficiency.
6. Product Maintenance and Support: Building an app is just the beginning. We offer ongoing product maintenance and support, ensuring your Roku TV app stays robust and up-to-date, providing an exceptional user experience.
So, hiring Vplayed's dedicated Roku TV app developers means you can create the perfect, tailor-made Roku TV app for your business.
We also emphasize that your app aligns precisely with your vision, budget, and timeline.
Conclusion:
Streaming has been around for a long time, but one of the earliest companies to adopt online-based streaming app-driven device is Roku. Today, the phrase "on your Roku" refers to watching something classic.
Roku streaming media players have always prioritized offering a dead-simple way to access streaming video and music content on a TV, in contrast to home theatre PCs, gaming consoles, or other internet-connected devices.
A Roku device enables you to watch Netflix, YouTube, Amazon Prime Video, and hundreds of other OTT services, as well as a wide selection of specialized "channels" that stream anything else from the abstract to the spiritual.
If you already have an idea for Roku TV app development, schedule a free demo and we'll help you put it into action!