The global over-the-top services market has significantly driven the growth of various streaming companies.
As the demand for Smart TV app development continues to rise, newer innovations.
And advancements in Internet penetration, smart TV, mobile, and 5G infrastructure are set to further fuel the streaming marketplace, with a particular focus on original content production.
Nevertheless, a number of Smart TV app development companies in the market offer a remarkable platform that engages consumers with bigger screens, delivering a grand viewing experience.
Also, these apps provide users with enhanced surround sound, leading to positive adoption rates, especially after the outbreak of the pandemic.
As the name indicates, a flipped classroom is a learning model that flips or reverses the traditional classroom approach. In this method, students do not learn through instructional lectures.
Instead, they learn through videos, and online resources shared by teachers and then discuss their learning with teachers during the in-class time.
Flipped classrooms are currently one of the most popular trends in education, with reports suggesting that 1 out of 5 teachers are considering flipping their classrooms for better learning outcomes.
What Is A Flipped Classroom?
A flipped or inverted classroom is an instructional strategy in which students study course materials outside of the class, and work on problem-solving around the studied concepts in the class. In simple words, it is school work at home and homework at school.
Flipped classroom personalizes the student-teacher interaction, transforming the group space into an interactive learning environment.
What Is Flipped Learning?
Contrary to the popular belief, flipped classrooms and flipped learning are not the same and cannot be used interchangeably. A teacher can flip the classroom by supplementing students with content through videos & texts. Then they are asked to solve problems regarding the concept.
But flipped learning is a pedagogical approach in which the instructor engages the students in the concept and guides them on their application. It turns the classroom time into an individualized experience and allows teachers to implement new methodologies for creative learning.
To make the most out of the flipped learning, the incorporation of four pillars of F-L-I-P is necessary.
Want To Increase The Student Engagement With Flipped Classroom?
What Are The Four Pillars of F L I P?
1. Flexible Environment
Flipped classroom creates flexible spaces for learning in which students choose when and where they learn. It provides students with different ways to learn content in their own style. The educators are flexible in monitoring and assessing the students while the students reflect on their learning as needed.
2. Learning Culture
Flipped classroom follows a student-centric approach where students engage in meaningful activities with the teacher being central. It creates rich learning opportunities where the in-class time is dedicated to exploring topics in depth. Here, students control the learning speed, and the teacher is the guide on the side who assists students in applying new information.
3. Intentional Content
Instructors using the flipped classroom model focus on developing conceptual comprehension and procedural fluency of the students. They look for ways to maximize the classroom time to promote active learning strategies. Furthermore, they prioritize and curate content to make it accessible and relevant to all students.
4. Professional Educator
The flipped classroom teaching method is more demanding than traditional teaching. Teachers need to continually observe, analyze, and respond to students individually or in small groups. Despite being less visible, teachers need to practice a highly active style of teaching as it accounts as an integral element for flipped learning of the students.
How Does Flipped Classroom Work?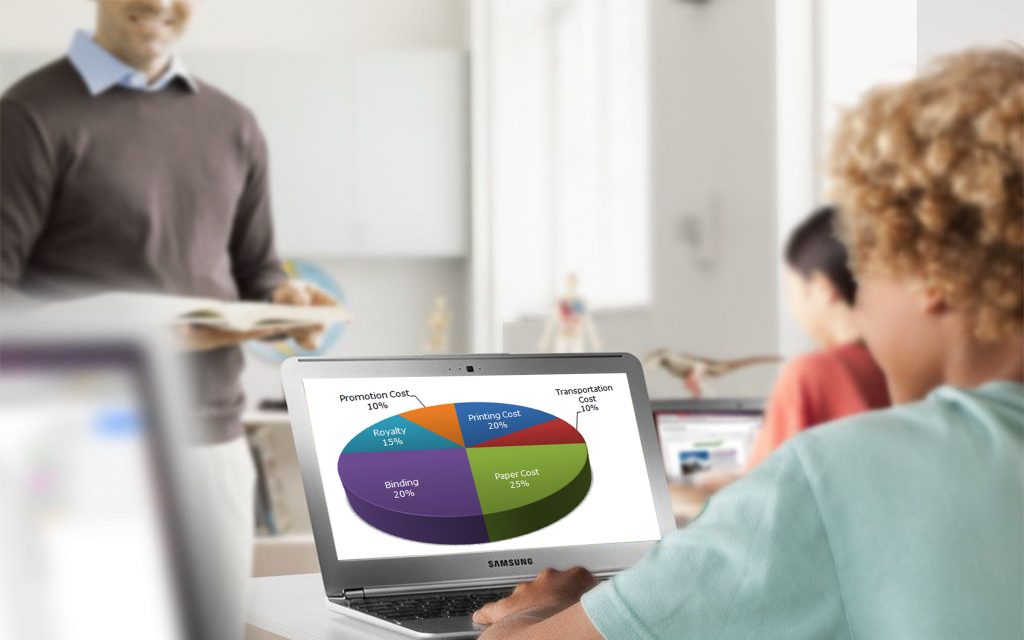 Flipped classrooms mainly use multimedia resources to explain concepts to students. For this, Google Drive, Evernote, YouTube are some of the free popular tools.
Additionally, teachers can use software like Animatron for creating videos, Edmodo for collaboration, Poll Everywhere for feedback, Scrible for common knowledge, and Slack for communication.
There are a lot of educational video platforms with live and on demand best video hosting platforms and interactive features that can help implement the flipped classroom distance learning model.
Why Is Flipping The Classroom Important?
Flipped classrooms save time by making the introduction section of the topic an at-home activity. The classroom time is dedicated to exploring thorough details of the topic to create meaningful learning sessions.
Some significant advantages of flipped classroom method are:
Teachers have ample time to prepare their lectures efficiently as they will be delivered, mostly pre-recorded.

It eliminates a lot of mistakes that might occur during lecture delivery in a traditional classroom.

Teachers can determine beforehand the order in which chapters will be discussed.

It helps instructors to organize the lecture better as they have plenty of time to cover important concepts.

It leads to increased retention of the concepts by students as they can watch the content as many times as they want.

Students can stop the video at a particular point to slowly understand a concept.
What Are The Benefits of Flipped Classroom?
There are multiple benefits to Flipped Classroom teaching method which includes:
1. Pre-Planned Structure:
In a flipped classroom, teachers have the opportunity to focus a lot of their attention on planning, which type of activities students will do in class and which ones at home. They can prepare the whole learning structure including how the content and activities will be introduced to students and how students will be prepared for the in-class experience.
2. Own Study Time for Students:
As studying takes place outside the classroom, flipped classroom librates students from the burden of keeping up with others. Unlike traditional classrooms where every student has to absorb the information at the same time, students can control their knowledge acquisition in flipped classrooms to match their abilities and information appetite. They can learn at their own pace and in a way that works for them.
3. Gaining Subject Knowledge:
With flipped classrooms, students have exposure to multiple learning resources that enriches their subject matter content. Teachers can direct students to sources from other teachers as well. This diversifies the learning material which mostly remained limited to the teacher's lectures in a traditional classroom.
4. No Detract when Student is Absent from Class:
In regular classrooms, when a student misses a class, they miss an important segment to study it. But this is not the case with flipped classrooms. Students can take a lesson at any time from anywhere using the internet.
5. Replaying the Lecture:
With the availability of recorded lectures, students can rewatch a lecture on demand as many times as they want. They have the option to play, pause, fast-forward, and replay certain sections of the video for enhanced learning.
6. Teachers can Provide More Understanding in Class:
Since the students have already engaged with the content at home, they come prepared in the classrooms. They can ask better questions which allows teachers to provide extensive knowledge on the subject and nurture students to solve real-world problems.
7. More Time to Collaborate:
Classroom projects need not be on an individual basis. Students can collaborate with one another in flipped classrooms to work on a project or learn together. This also enhances their team-building skills.
8. Analytics Tracking to Monitor Student Engagement:
Flipped classroom technology not only provides a great learning environment but also monitor capabilities on advanced learning. Teachers can track watch-time, lessons completed, tests taken, and more to measure student engagements.
9. Cost Effective:
As students use their own devices to attend these classes, schools do not need to spend a lot of budget on computers and other devices. All they need to do is provide more of their time and attention to students.
Conclusion
Flipped classroom method is effective for both teachers and students. While it helps teachers to plan and deliver the content better, it allows students to gain deeper knowledge on the subject, leading to enhanced interest and performance. If you are thinking to flip your classes, consider a flipped classroom platform like VPlayed. VPlayed is an all-in-one education video streaming platform with one-to-one tutoring, schedule training, and lecture capture services to make your flipped classrooms learning interactive and effective. You can create micro-lectures with 100% customization, offline downloads, in-video search, and more. Sign up today to try VPlayed and take your flipped classrooms to the next level.
If You Already Have An Idea For Starting An Educational Streaming Service, Schedule A Free Demo And We'll Get You On The Road To Educational Video Streaming Success