Media consumption has duly increased since the outbreak of the pandemic.. Since then, it comes to no surprise that it has had an upsurge for almost 2 years.. We note that different generations consume videos in their own way.
Moreover, in the live video streaming market, online content has consistently been selling value to many folks. It creates business opportunities for content owners and media broadcasters in diverse industries.
Access to monetization tools makes your video selling journey in online space unbelievably easy!
The Importance of Online Selling
When filmmakers and content aggregators come a long way in making their business & research about 'where can I sell my videos', it shows us the video effectiveness covered in a decade. We have moved away from DVDs to detainment & transformed the VOD streaming platform sector, bringing it up to exclusive heights..
Moreover, the urge to consume content anytime, anywhere has led to a radical change in selling online videos. As a result of this, there has been an occurrence of astounding pace which has changed the dynamics of the video streaming business line.
OTT services have assisted video streaming media to facilitate movies to view them irrespective of geographical location using electronic gadgets such as Mobile, Smart TVs, Gaming Consoles, etc.
Notably, this has bypassed the traditional distribution channels in theatres in particular. Within an increased medium of internet bandwidth, broadcasts have drastically landscaped the scenario of selling videos to the world, bringing a new skyline to visual media.
The power of video watches indicates via the stats below which are taken as an estimate from the year 2018 to 2025 worldwide:
Sources let us know that the

usage of video market

for example of OTT solution, is projected to reach $332.52 Billion by 2025, indicating a CAGR of 16.7% starting from 2018.
Additionally,

Statista

, confirms the growth of 56% who claimed to watch more videos on online video platforms via television sets whereas 52% had a

greater inclination to stream videos on their devices.
Now let's have a look at:
How To Sell Video Contents Online: The Definitive 7-Step Guide?
Video is a powerful asset at any stage of your marketing cycle. It is quantitative and provides valuable insights into your sales and marketing process.
But how to get started with selling videos online?
So, here is a clear-cut roadmap to start selling your videos and making money in 2023.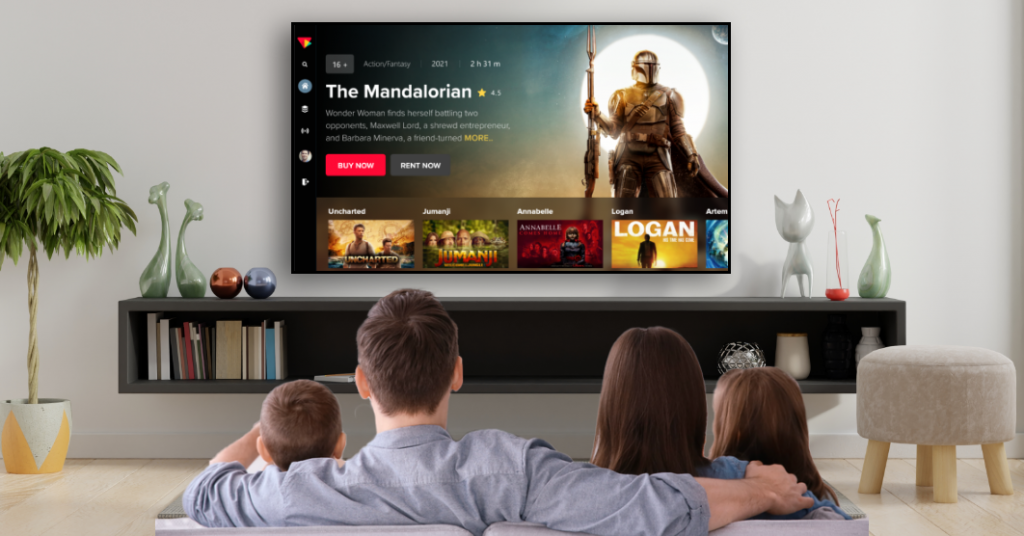 1. Choose A Particular Niche
Rule number one.
Clearly define your target audience – who you plan to sell.
Choose a VOD platform provider – that offers maximum flexibility and customization options – to build your branded video streaming website.
Conduct a SWOT analysis of key players in your industry. Then, find out what they are specialized in, whom they are focusing on & what niche they have chosen for selling videos online.
Some of the profitable niches in 2023 are:
You can now sell fitness content online from the comfort of your gym, home, or fitness studio. A win-win situation for all stakeholders: fitness enthusiasts, coaches, and content creators.
For starters, online streaming helps catch games & matches in real-time. As a sports team, you can know your answer to 'where can I sell my videos' from local coverage by streaming them as live events, whether a national league or test series.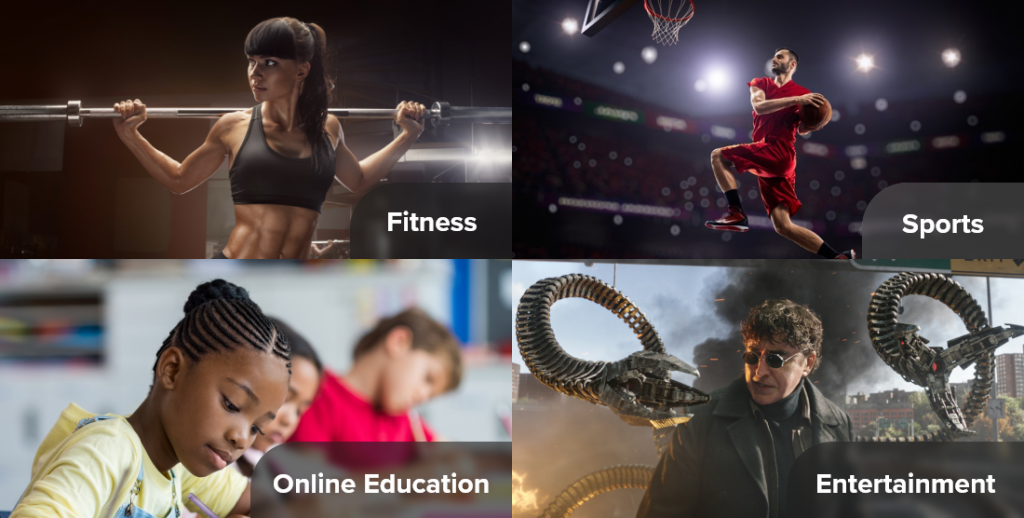 Independent educators are changing their mode of learning & training via online classes. In addition, they now offer accreditation with a comparable fee that can be used to upscale virtually, especially after the pandemic outbreak.
Another way to sell videos online is to build an entertainment-based platform like Netflix or Amazon Prime. These platforms use a subscription-based monetization approach to provide access to an extensive content library.
⚡Also Read: How Does Amazon Prime Video Make Money? ⚡
Next, we'll see more about..
2. Build a Content Strategy
Conduct detailed research on several topics and draft a well-laid content strategy. Get inspiration/references from social platforms like LinkedIn, Youtube, or Facebook.
Are you planning to create courses on eLearning, blended learning, etc.?
Then, websites like Skillshare and Udemy are your go-to places to craft your content strategy.
3. Choose the Right Online Video Platform To Distribute Your Content
The VOD platform is the single-most crucial aspect of any video-selling site.
Hence, choosing the right VOD platform provider is vital to your overall success.
Like at VPlayed, we have helped hundreds of video streaming businesses like yours sell their videos online. VPlayed offers a fully-functional, 100% customizable, white-label VOD platform, and video monetization platform with 150+ features and integrations.
---
Readers Also Read: How To Build A Billion-Dollar Video Streaming Website?
---
4. Manage All Your Content With An All-in-one CMS
The video content management system is the software that enables you to centralize, manage, and deliver your videos securely online. Therefore, it is essential to pick an online video platform provider that offers both self-hosted and cloud-hosted CMS in their package.
Thinking Of Starting Your Own Video Monetization Platform?
5. Pick a Suitable Monetization Model
As we spoke about the best means of elevating your video's value, in this segment, you can learn more about top video monetization platforms using models such as SVOD, AVOD, TVOD, or a combination of three.
You can determine which would serve you best and decide your subscription plans accordingly. It is also recommended to have hybrid monetization models — a blend of two or more of the conventional models — to widen your audience base.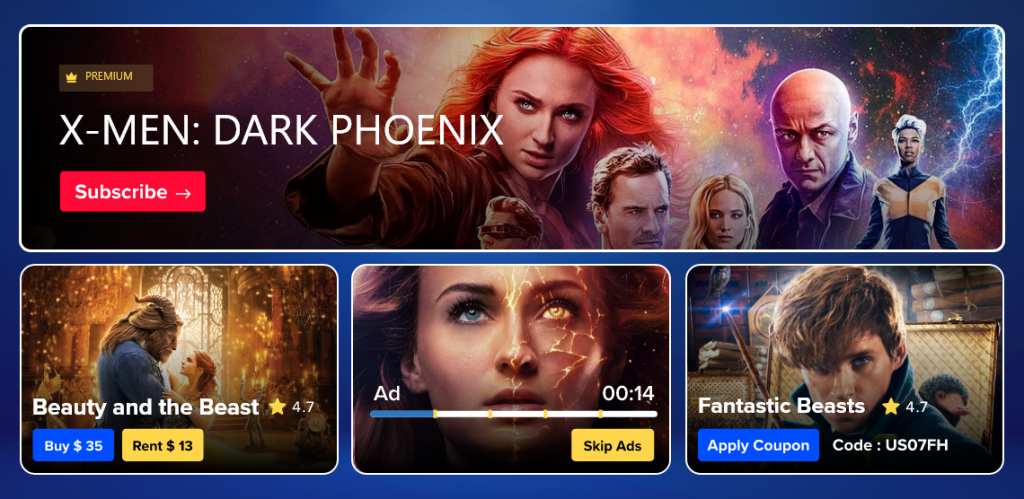 SVOD (Subscription Video on Demand): A business model where subscribers pay a monthly or annual fee to access a catalog of video content, which is available to watch as much as they want. Examples of SVOD services include Netflix, Amazon Prime Video, and Disney+.
AVOD (Advertising Video on Demand): A business model where viewers can watch video content for free, but the content is ad-supported. The content providers generate revenue from advertising sales. Examples of AVOD services include Hulu, Peacock, and Tubi.
TVOD (Transactional Video on Demand): A business model where viewers can rent or purchase individual videos or a bundle of videos for a one-time fee. Examples of TVOD services include iTunes, Google Play, and Vudu.
PVOD (Premium Video on Demand): A business model where viewers can pay a premium price to watch a newly-released movie at home before it becomes available through other means of distribution. Examples of PVOD services include Amazon Prime Video and Apple TV.
These business models provide a range of options for viewers to access and pay for video content, allowing content providers to generate revenue through various means.
6. Promote Your Videos Online
Distributing and monetizing videos are not enough when you aim to build a full-fledged video-selling business. In addition, you should also actively promote your videos online to earn more visibility and gain traffic. You can use the following techniques to do the same.
Optimize your videos for streamlined viewing
Craft click-worthy thumbnails
Factor-in SEO
Make effective use of social media
Share your uploads
7. Plan Of Action For Future Goals
Last but not least.
Have a clear plan of action to chase down your future goals.
After a solid start, if you aim to diversify, you can start by expanding to devices such as mobiles, smart TVs, and tablets.
The ultimate goal should be to make your content accessible across devices at all corners of the globe.
Why Should You Use Your Own Video Platform For Selling Video Content?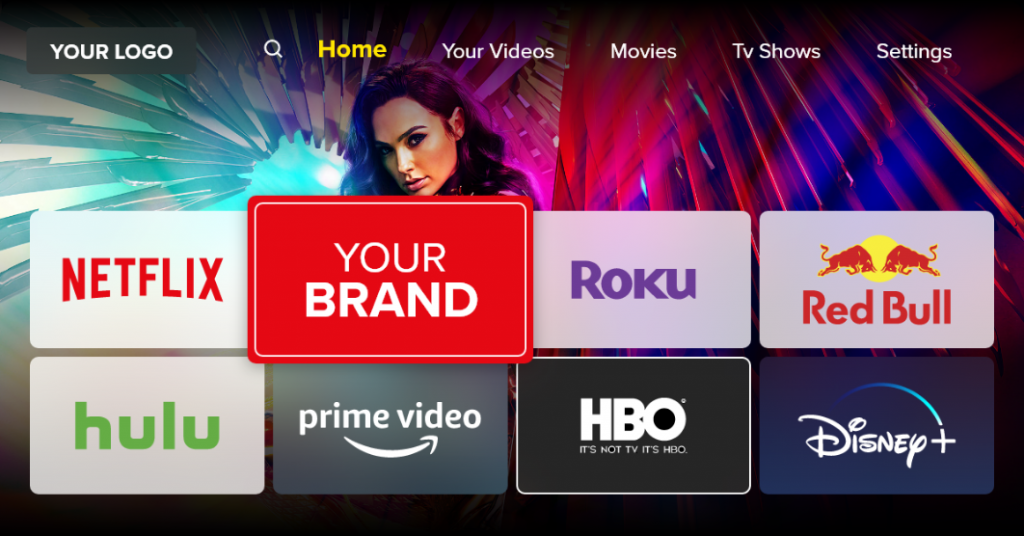 Now the question is about where you need to upload videos. In general, businesses tend to create a YouTube channel & check how to sell video content in a much cheaper (or sometimes for free) manner. The real fact lies when it comes to beginners who actually monetize videos which is kind of stating the core of selling videos online. YouTube is mostly based on advertising revenue model which isn't favorable always to you & your niche-based audience.
Generally speaking, these platforms' flexibility is limited and may get expensive while thinking to move away from publishing free content and scale virtually..
Yet, to help you to create a wonderful video experience for your viewers, anytime anywhere is made possible with an independent video business that you can own at the very start. Furthermore, it makes your content stand out & sets a difference from the rest. Brand your precious videos the way you'd like to create a pleasant & constant viewing experience, contrary to other competitive players in the market. It all starts with watermarking logos by default with font, texture, color & other mediums you choose.
Conclusion:
Last but not the least, when you look for how to sell streaming videos online you certainly give away the rights over the content once you depend on a free video hosting platform. Nevertheless, when concerning rights over your videos, it is always better to be owned by you, in order to make it more strategic when it comes to content monetization.
And what's more, you have in the boilerplate is focused on unlimited flexibility, better SEO rankings & clarity in hosting your content. Along with that, your intellectual property stays intact with you, but into dependent on another resource that gives you the pathway to grow & flourish. So, while making it appealing with your platform's out-of-the-box solutions decide to while labeling your services that meet the end goal in mind & all start with the best option that fits best for your business..
If You Already have an idea about launching a Video Monetization Platform, Schedule a free demo and We'll Get You On The Road To VOD Streaming Success!