Media consumption has tremendously increased since the outbreak of the pandemic. Since then, it is no surprise that it has had an upsurge for almost two years.
You see, people who belong to different generations consume videos differently.
However, one thing is clear. The share of conventional modes of consumption – like satellite televisions – is shrinking fast.
The online content market has sold value and entertainment to the masses over the last two decades.
As a result, it creates business opportunities for content owners and media broadcasters in diverse industries.
But, as a content owner, how do you monetize video content to a global audience and profit from them?
Let's learn more about the same in this article.
The Importance Of Selling Your Video Online
The most critical question that should come to mind when marketing your videos online is the 'Where can I sell my videos?'.
Well, there are numerous options before you. We will see them all one by one.
But what is online content monetization all about? Where did it all begin?
The urge to consume content anytime, anywhere, has led to a radical shift in selling online videos.
As a result, there has been a tremendous change in the dynamics of the video streaming business.
OTT services facilitate media streaming irrespective of the geographical location across platforms such as Mobile, Smart TVs, Gaming Consoles, etc.
Notably, this has bypassed the conventional distribution channels in general and theatres in particular.
The statistics below indicate the monstrous growth of video-selling platforms worldwide.
Sources let us know that the market for OTT platforms is projected to reach $332.52 Billion by 2025, with a 16.7% CAGR starting from 2018.
In addition, Statista confirms the growth of 56% who claimed to watch more videos on online video platforms via television, whereas 52% had a greater inclination to stream videos on their devices.
How To Sell Video Contents Online? The Definitive 7-Step Guide
To successfully sell videos online, identify a niche topic that aligns with your expertise and audience. Develop a comprehensive content plan and ensure that your videos are of high quality. Next, select a suitable platform and decide on your monetization strategy. Organize and upload your videos systematically. After that, customize your website for a personalized touch and leverage marketing tools to attract your target audience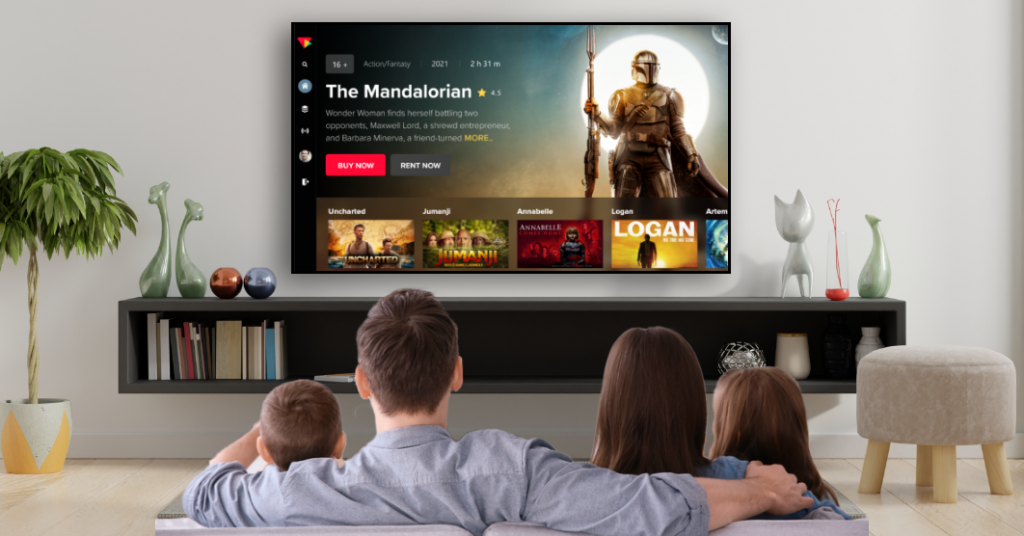 1. Choose a Particular Niche
Rule number one. Clearly define your target audience – who you plan to sell to.
Choose a VOD platform provider – that offers maximum flexibility and customization options to build a video streaming app.
Conduct a SWOT analysis of key players in your industry. Then, find out what they specialize in, whom they are focusing on & what niche they have chosen for selling videos online.
Some of the profitable niches in 2023 are:
You can now sell fitness content online from the comfort of your gym, home, or fitness studio. A win-win situation for all stakeholders: fitness enthusiasts, coaches, and content creators.
For starters, online streaming helps catch games & matches in real time. As a sports team, you can know your answer to 'where can I sell my videos' from local coverage by streaming them as live events, whether a national league or test series.
Independent educators are changing their mode of learning & training via online classes. In addition, they now offer accreditation with a comparable fee that can be used to upscale virtually, especially after the pandemic outbreak.
Another way to sell videos online is to build an entertainment-based platform like Netflix or Amazon Prime. These platforms use a subscription-based content monetization approach to provide access to an extensive content library.
⚡Also Read: How Does Amazon Prime Video Make Money? ⚡
Next, we'll see more about..
2. Build a Content Strategy
Conduct detailed research on several topics and draft a well-laid content strategy. Get inspiration/references from social platforms like LinkedIn, Youtube, or Facebook.
Are you planning to create courses on eLearning, blended learning, virtual classroom, etc.?
Then, websites like Skillshare and Udemy are your go-to places to craft your content strategy.
If you're into media and entertainment, browse through the Netflix or Amazon Prime Video catalogs.
Certainly, there's no paucity of references.
3. Choose the Right Online Video Platform To Distribute Your Content
The VOD platform is the single-most crucial aspect of any video-selling site.
Hence, choosing the right VOD platform provider is vital to your success in the streaming industry.
Choose a platform that offers the following benefits – white-labeling, easy-to-use CMS and interface, HTML5 video player, multi-DRM solution, advanced AES encryption, etc.
For example, a platform like VPlayed checks all these boxes.
At VPlayed, we have helped hundreds of video streaming businesses like yours sell their videos online. VPlayed offers a fully-functional, 100% customizable, white-label VOD platform, and video monetization platform with 150+ features and integrations.
---
Readers Also Read: How To Build A Video Streaming Website?
---
4. Manage All Your Content With An All-in-one CMS
The video content management system is the software that enables you to centralize, manage, and deliver your videos securely online.
Therefore, it is essential to pick the best online video platforms provider that offers both self-hosted and cloud-hosted CMS in their package.
Thinking Of Starting Your Own Video Monetization Platform?
5. Pick a Suitable Monetization Model
As we spoke about the best means of elevating your video's value, in this segment, you can learn more about top video monetization platforms using models such as SVOD, AVOD, TVOD, or a combination of three.
You can determine which would serve you best and decide your subscription plans accordingly. It is also recommended to have hybrid monetization models — a blend of two or more of the conventional models — to widen your audience base.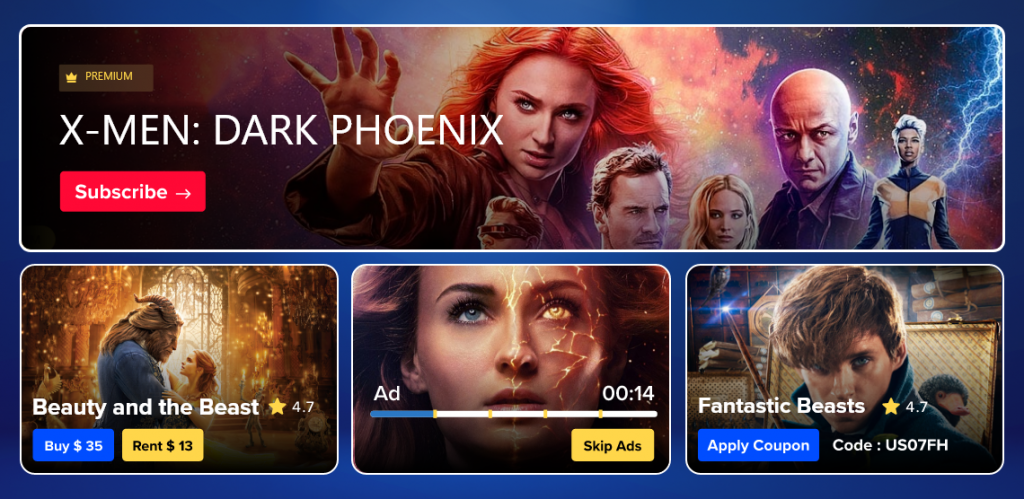 SVOD (Subscription Video on Demand): A business model where subscribers pay a monthly or annual fee to access a catalog of video content, which is available to watch as much as they want. Examples of SVOD services include Netflix, Amazon Prime Video, HBO Max and Disney+.
AVOD (Advertising Video on Demand): A business model where viewers can watch video content for free, but the content is ad-supported. The content providers generate revenue from advertising sales. Examples of AVOD services include Hulu, Peacock, and Tubi.
TVOD (Transactional Video on Demand): A business model where viewers can rent or purchase individual videos or a bundle of videos for a one-time fee. Examples of TVOD services include iTunes, Google Play, and Vudu.
PVOD (Premium Video on Demand): A business model where viewers can pay a premium price to watch a newly-released movie at home before it becomes available through other means of distribution. Examples of PVOD services include Amazon Prime Video and Apple TV.
These business models provide a range of options for viewers to access and pay for video content, allowing content providers to generate revenue through various means.
6. Promote Your Videos Online
Merely distributing and monetizing videos is not enough to build a profitable video-selling business.
So, what else should you do?
Actively promote your videos online to earn more visibility and gain traffic.
You can use the following techniques to do the same.
Optimize your videos for streamlined viewing
Craft click-worthy thumbnails
Factor-in SEO
Make effective use of social media
Share your uploads
7. Plan Of Action For Future Goals
Last but not least.
Have a clear plan of action to chase down your future goals.
After a solid start, if you aim to diversify, you can start by expanding to devices such as mobiles, smart TVs, and tablets.
Above all, the ultimate goal should be to make your content accessible across devices at all corners of the globe.
Why Should You Use Your Own Video Platform For Selling Video Content?
Now, the most fundamental question for everyone looking to start an OTT video monetization business.
"Where do I monetize my videos online?"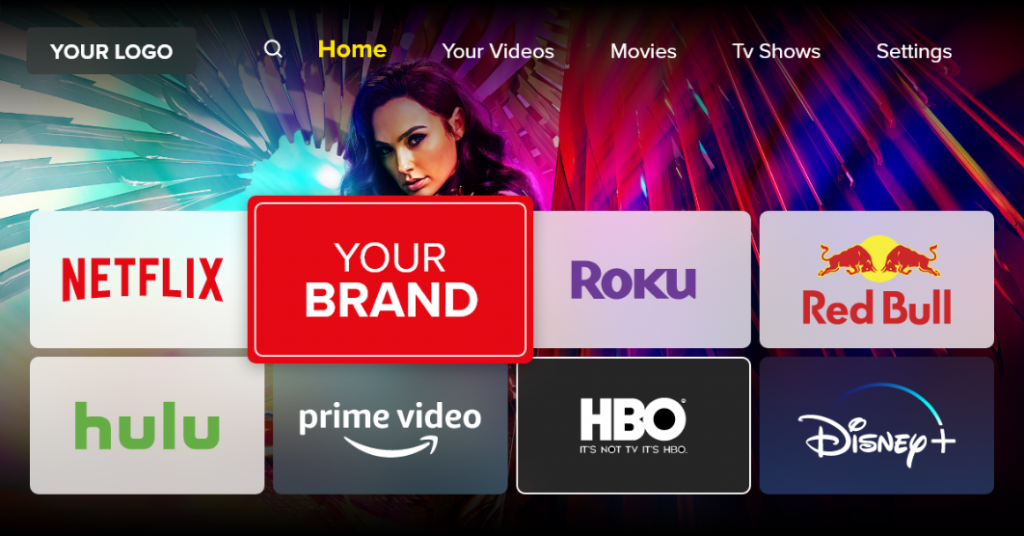 Well, most businesses create a YouTube channel, upload all their videos under different playlists and turn the monetization switch on.
YouTube makes money by displaying pre-roll, mid-roll, and post-roll ads.
It is not always the most efficient way to monetize your content, especially if you're a large-scale content owner. In addition, it may need to augur better to your niche-based audience. .
So, what is the solution?
A custom-built video monetization platform like VPlayed is the most dependable option in the long run.
Vplayed lets you create wonderful watching experiences for your viewers anytime, anywhere, worldwide.
Customer satisfaction is at the heart of every business. And VPlayed takes this seriously.
Unlike leasing-based online video platforms, VPlayed's custom-built OTT platform is self-hosted and has lifetime ownership.
You buy the platform once with a one-time investment and own it forever. No usage fees or recurring charges.
Conclusion:
Monetizing videos online can be complex because the videos must be high-quality and engaging for viewers.
In addition, many other online videos compete for viewers' attention, making it difficult to stand out. To monetize videos, content owners must build a solid following, create compelling content, and work with advertisers or platforms offering revenue-sharing opportunities.
So, building your own self-hosted video monetization platform over a third-party-owned platform is always better. It lets you stand out from the competition and fully control your streaming business.
If You Already have an idea about launching a Video Monetization Platform, Schedule a free demo and We'll Get You On The Road To VOD Streaming Success!


Frequently Asked Questions (FAQ):
1. How do I sell my videos online?
You can sell your videos online with a video monetization platform. However, to ensure seamless monetization and have complete control over your business, it is highly recommended to build your own branded video monetization platform than leasing one. 
2. How do I choose the best platform to sell my videos online?
You can choose the best platform to sell your videos by considering some vital factors. It includes the type of hosting (On-premise/On cloud), video transcoding, OTT video CMS, the DRM solution (preferably multi-DRM), security protocols, and an in-built marketing toolkit. 
3. Can I sell my online videos on multiple platforms simultaneously?
Yes, you can sell your online videos on multiple platforms, but review each platform's terms and conditions to avoid violating any exclusivity agreements. In addition, have a clear strategy for managing sales, payments, and customer experience.

4. Which monetization model suits the best to sell video content?
There's no best video monetization model as such. The right monetization model depends on the genre of the content and the nature of your target audience. While selling videos online, you can choose any monetization model that caters to your audience and genre.
5. What are the benefits of selling video content online?
Selling videos online can provide various benefits, such as reaching a wider audience, generating passive income, and having flexibility in terms of when and where to work. Additionally, it can allow for a more direct relationship with customers and provide the opportunity to create and share unique and valuable content.