Entertainment has become a crucial element of everyone's life. With the unprecedented rise of technology and internet, access to movies, songs, and games is bought by everybody these days online.
The video streaming business models play a major role in substantiating the lucrative mullti-billion dollar entertainment services.
Netflix has become today's equivalent of renting a blockbuster movie in those old times of 90s. Definitely, we've come a long way with personalized on-demand or live entertainment consumption.
Yes, it's still not late to be the part of success that popular video streaming services like Disney+, Netflix, Amazon Prime, Hulu and Apple TV+ are reaping..
Did you know that entertainment market is estimated to reach $2.6 trillion by 2023!
There are also several production houses and media companies that are launching their own subscription streaming service with several titles produced and delivered on their TV network. Moreover, the latest report on OTT market indicates its worth which was $121.61 Billion in 2019 will rise up to $1.039 trillion by 2027.
These stats give us a clear picture of high possibility for the success of a video streaming website or service. Indeed, this begs the question of how to start a movie streaming website or service, In addition to that, it is also necessary to know how tough is the competition inside the market.
For instance, the quote here sheds the light in streaming which says..
" It turns out that all Netflix streaming peak on Saturday night can fit inside a single fiber optic which is the size of one human hair – Reed Hastings "
Now let's look more closely at..
Industry Growth Insights: How Popular is Streaming Video?
Streaming video will continue to explode in future and the commercial potential is immense – no matter which industry you are associated with: entertainment, education, media, e-commerce, healthcare, etc. And with media top giants like NBCUniversal (Peacock), WarnerMedia
(HBO Max) with many other streaming players, the industry is predicted to reach $184 Billion by 2027.
These impressive profits doesn't come to surprise when you consider the fact that subscription streaming services like Netflix or Amazon Video have more number of subscribers worldwide when compared to cable connection. For video content publishers either big or small, shouldn't bother if you need to create a subscription streaming service, it's when.
Furthermore, there are countless factors that fall in favor of developing a video streaming website.
Market Demand: How to start a subscription streaming service like Netflix majorly depends on heavy market demand. Its pretty obvious that if there isn't any demand in the market, your product or service will not climb its success ladder soon.
On the other hand, the demand for on-demand video streaming is reaching its peak at the current time being. It is estimated that nearly 800+ Million users have taken advantage of subscribing to an on-demand video service for entertainment purpose.
Additionally, a lot of subscription streaming video providers have emerged in the recent years. Some of the best examples are: Sling TV, Disney+, ESPN, AppleTV+, and many more. Hence, from the market point of view it is the best time to learn how to create a streaming service just like Netflix for video streaming.
With this we can infer that there is no doubt that the market promises huge growth in the upcoming years. Therefore, businesses now ask how to make a subscription streaming service that would delight and be loved by users. As you read the following chapter, you'll learn everything about the process..
Want To Create Your Own Subscription Streaming Service?
Steps To Create Your Own Subscription Streaming Service Like Netflix?
While developing a subscription streaming service like Netflix might look like to be an easy task, but apparently it is not. To develop a highly interactive, engaging and responsive streaming service, you will need to go through the following steps: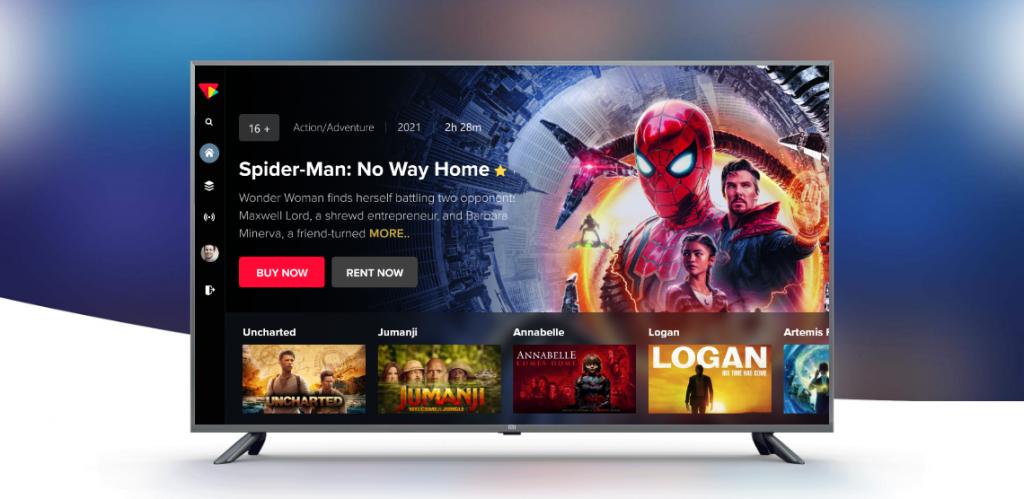 1. Research Your Target Market
The target audience is your group of viewers who are interested to pay for your product or service. While creating a subscription streaming service, its important to analyze who your target audience is and know what common problems your users face with similar OTT streaming platforms. This can improve your service and make it personalized accordingly.
2. Select Your Preferred Niche
Next comes with the step to choose a specific-centered audience to build your content around. Owning a particular niche establishes a sense of exclusivity that permits high perceived value. It sets the direction of your OTT service helping to guide on content selection, focuses on branding and redefines marketing strategy accurately.
3. Get Hands On Content Availability
Content is the foundation of any online subscription streaming service and the reason people will be watching and coming back for. There are different types of video streaming services to let your users engage with. Choose the preferred options: whether it would be live webcasts from TV broadcasts, video on demand or time-shift broadcasting.
4. Decide Upon Your Own USP
In order for your product to stay competitive you will need to offer audience something unique and interesting. All the more, it takes research to come up with a good USP. And to kickstart with it, you'll need to research on user behaviour with the content – for this, study the content metrics and reviews that's under streaming analytics.
5. Consider Your Revenue Model
The secret to a profitable on-demand or subscription streaming service is far more influential by choosing the right revenue model which reflects on audience's viewing habits. Monetization of video platform is primarily performed on basis of subscription, advertising and transactional models. If you're creating a local service then add payment systems that's supported in your country.
6. An Automated Streaming Solution
It is necessary for you to choose an important video streaming solution that prepares you to have pre-integrated notification engine for it to update your users with new content arrivals or send other customized notifications. Grab engaging tools for streaming media automation with full online TV internet broadcasting that's at par with conventional over the air streaming.
7. Study the Prime Streaming App Elements
For your content to perform well you'll need to balance with the following characteristics such as Internet speed and cloud hosting architecture. The internet speed impacts platform's ability to stream content with minimum speed or more than 2 MB per second. And the cloud platform is recommended because they are cheaper than hard drives, and increases amount of space.
8. Determine Supported Devices And Platforms
Choose which devices and platforms do your users want to be able to access your content. For a minimal viable product, you may prefer to choose Roku, Apple TV, Google Chromecast, Amazon Fire TV, etc. However, if you want to maximize your audience reach, it's imperative that your service is available across multiple screens and devices.
Okay, now let us delve deeper into..
How To Get started Subscription Streaming Services With CONTUS VPlayed?
CONTUS VPlayed empowers content owners, broadcasters, production houses, and media-based companies to stream any type of content in the online space across Web, Mobile and Smart TV. It assures them with complete freedom to personalize the platform with 150+ features and showcase numerous content around the world.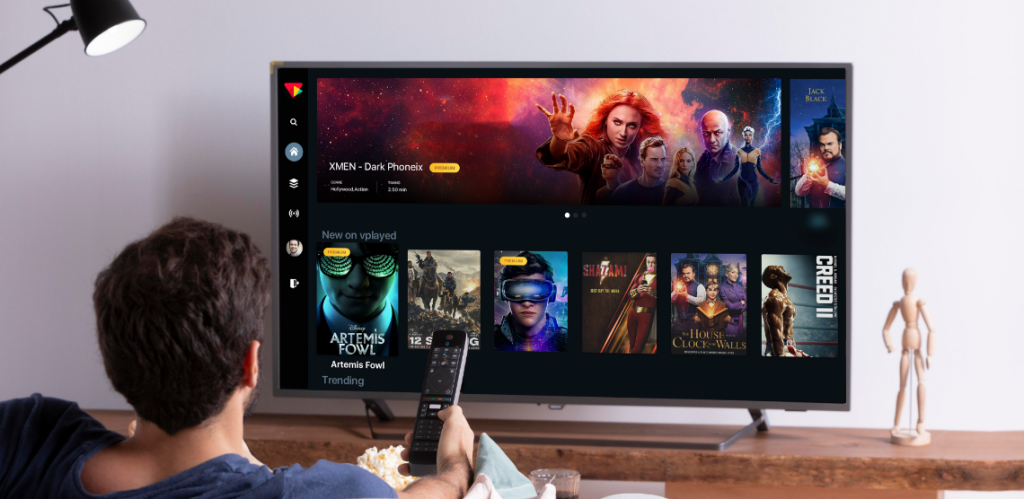 Some of its noteworthy features are:
1. Customization
Get a chance to fully customize your subscription streaming service to any length with opportunities to stream on-demand or live content that can be inbuilt in an all-in-one broadcasting platform.
2. Lifetime Ownership
Increase the value of your streaming cornerstone by purchasing the entire best online video platforms infrastructure with lifetime platform ownership support. Endlessly stream to reap the benefits of gaining revenue completely.
3. 3rd Party Integration
Integrate 3rd party services to increase the ROI of your organization. Give an appropriate chance to your collaborators by offering them space and gain profitability.
4. White label Platform
With a whitelabel streaming platform you can choose to convert your services into a broadcasting brand and encompass the copyright ownership value by monetizing from them.
5. Multiple Content Delivery Network
The combination of reliable video streaming protocols and CDN will ensure to provide streams with flexible bandwidth and low probability of lagging. If you add video in 4K resolution you should equip your service with a stable or high bandwidth.
6. Security
You should protect your service from any unwanted intrusions specially from third parties, so you need to think of implementing special security measures like Multi DRM, token security, domain restrictions, SSL, AES video encryption, geo-restrictions and more.
7. On Premise/ On Cloud Hosting
Businesses can now leverage flexible platform integration opportunities from VPlayed by opting either on premise or on cloud hosting.
8. Transcoding
Ensure to convert an encoded digital file into an altered set of files that better meets the needs of your hardware. It particularly ensures content can be viewed on widest range of devices.
9. Cross-platform Support
Each device and operating system will have its own streaming interface for dealing with apps. Manipulating these can help IT-based systems run effectively in different virtual environments. One if the cross-platform support deals with cloud computing or wireless network environs.
10. Video CMS
Video CMS is a software app that is in-built to store, orgnize, manage online video content in a centralized dashboard. It allows users to get an intricate scalable video ecosystem.
11. HLS Video Player
The feature of best HLS video players provides the ability to adapt the bitrate of video to pair with the actual speed of internet connection. It capacitates buffer-free viewing and optimizing the quality of experience.
12. Analytics
They provide assistance in real-time monitoring of audience viewing trends right from analyzing historical data and other patterns that answer business-related questions & upscale growth.
How Much Does It Cost to Start a Subscription Streaming Service?
The major part of the total cost of development depends on how you choose to create your subscription streaming service built within a unified platform. As you may already be aware, the most complex and pricey method—which may cost you a fortune—is to build video streaming websites like Netflix from scratch.Using a white label solution to create a website similar to Netflix can be a smart and cost-effective move. The best option is to get a completely customizable solution that allows you to adjust the design and functionality to meet your needs and objectives.
To Sum Up:
Launching a streaming platform is a smart move for a company because there is a rising market for new entertainment services. You can make a subscription streaming service profitable by giving careful thought to both the functionality and the monetization plan. And If you choose to launch a streaming service, your project will go through the development stage, networking with businesses that offer content licencing or content creation services, marketing and promotion, and future expansion planning.
If You Already Have An Idea To Start A Subscription Video Streaming Service, Schedule A Free Demo And We'll Get You On The Road To Video Streaming Success