There lies a perception about the broadcasting industry which states that each person interacts with their TV demands with an instantaneous response acquiring constant gratification.
When we see on demand videos have the potential to provide individual television viewers nearly with an instant access to the wide range, there seems to be another dimensional approach.
It is distinguished from more conventional TV viewing by a high degree of interrelativity between the viewer & the material like recorded movies, video programs, games & other services being viewed. There comes the talk of NVOD & its significance.
Near video on demand requires only a convenient response time right from program selection to its content delivery. This interval could range from seconds, minutes or in exceptional cases some hours. Just as seen in theatres, during the time, interactive advertising content will occupy as the video interludes being presented.
The system even allow viewers to watch new movies at minimal prices by selectively permitting ad inserts in the subscriber's package. Indeed, it is much less expensive in comparison to pay per view movie.
Having several price levels, it depends on the total number of commercials the viewers are willing to tolerate. In turn, this would allow service providers to offset the reduced billing with ad revenues earned.
What is Near Video On Demand?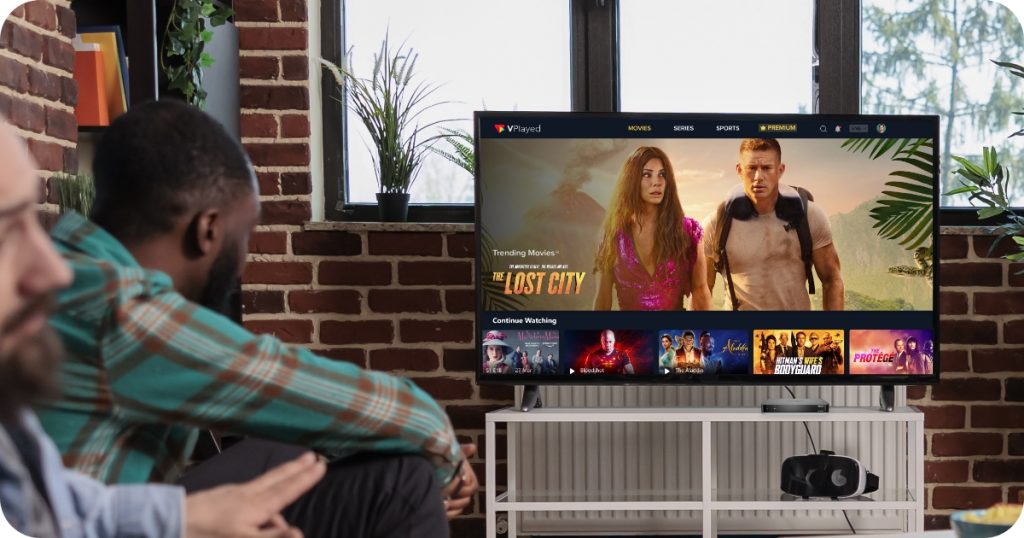 NVOD is shortly abbreviated for "Near Video On Demand" gives opportunities to broadcast service providers, television streamers to deliver videos in a unique manner. The key element of this model lets viewers have choices from restricted or subscription-based broadcast video channels.
NVOD is used by cable or satellite service providers, where they provide their audience a chance to watch their favorite shows/ films on different channels at varied timings. Even pay-per-view service providers use NVOD channels to allow subscribers to watch videos in a designated schedule.
Are You Planning To Start Your NVOD Streaming Service?
Like mentioned above they typically broadcast content at staggered intervals (let's say 15 minutes) on specific channels which let viewers choose the most suitable start time to view the content. Thus Near Video on Demand can be compared to the way movies are pre-scheduled to showcase in theatres.. Viewers can choose their start time that works best for them as each film is offered in different slots at many theatres.
How Does Near Video On Demand Work?
When we look into the NVOD streaming service model, customer's requests may not necessarily be serviced immediately. Instead users come to know in priory that their service requests may incur a delay that is bounded to maximum time, before the service could be delivered. During the time of broadcast, the server stored content is published periodically for some allotted minutes. If at all the customer seems to miss the start of a broadcast, then they must either let the streaming continue with the current one.
This is where it crosses the time. Viewers can continue seeing the current broadcast without seeing the beginning. Orelse, they can wait for the next broadcast to begin. In the near VOD platform, servers provide only limited fast forward & backward capabilities. Users can definitely switch between broadcast streams to catch up with quality content in staggered times.
Difference Between NVOD Vs VOD
Video on demand lets target audience to watch any video of their chosen time according to their convenience. But, while we look into Near video-on-demand it uses a predetermined schedule so this compels subscribers to stay in front of their screens at the time they chose to watch any visual content.
VOD is also interactive which is equivalent to live streaming. With the help of audience viewing trends in analytics observation, you can easily interact with their choices. You can allow them to participate by visiting the platform to comment and put forth questions, so you can do these on VOD. Unfortunately, in NVOD, your demographics can't avail this option.
Overall, NVOD is only a part of VOD, that's included along with PPV, OTT streaming & other business streaming models.
What Are The Benefits Of NVOD Streaming Service?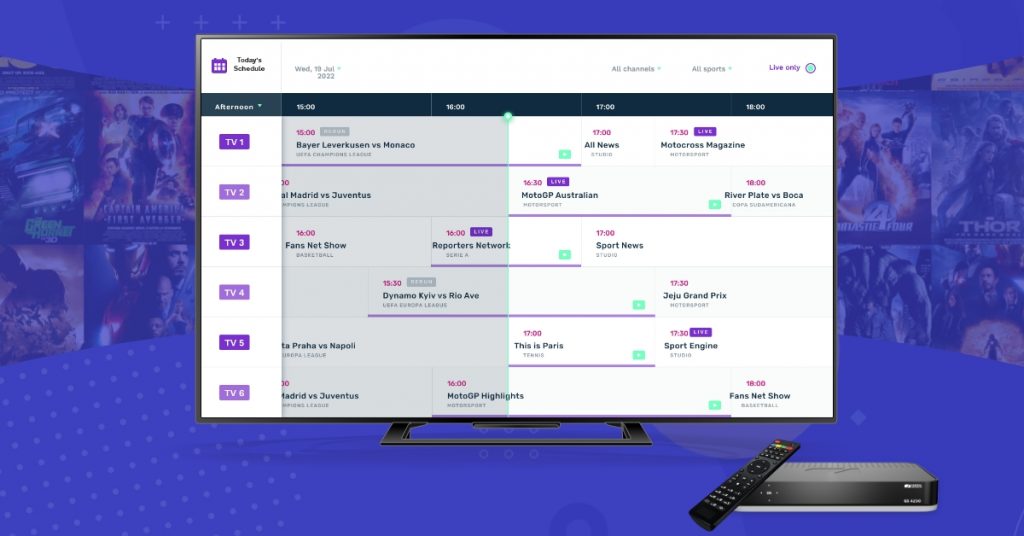 Near VOD which is connected to broadcasts within a television programme service where audience receive the service on the basis of selective access to programs in scheduled times, providing content via linear transmission schedule selected by the subscriber. Some of its key benefits include:
1. Streaming via Pay Cable Service
Broadcasting only by means of pay television programme services limit transmission to relay using wire or cable for reception within territory.
2. Video Relys in Flexible Times
Consumers can now watch favorite shows/ films on different channels at different times as there is no restriction to watch only single content at a time.
3. Adaptive Charges Per Content
You can simply offer mendable facilities to your users by allowing them to pay only for those videos which they are likely to watch.
4. Viability In Watching Videos
It always works to your advantage, when you preferably provide flexible options for them to get back to your service again & again. Let them choose the most suitable start time to view content.
5. Picturesque Media Is a Class Apart
Quality control is the first criteria that you need to make sure of while delivering content. By choosing a near on demand model, you can let your viewers access HD television even if there is no internet.
Conclusion:
Given the constant advancement in broadband Internet technology, many audiences have taken the verge to shift towards OTT streaming via NVOD services, as they see more profitability & demand from VOD needs. So long as TV series & long-time content like movies are produced VOD content will always remain important in business.
The top players will be led by established ones like Amazon TV, Hulu, AT&T, Apple TV, Comcast, Verizon Communications, etc. Traditional media concepts are now history, since the entire industry is undergoing a fundamental transition.
Consumption of TV programs or films through these eminent streaming services are now means to invest in production & licensing of globally owned content. And this is in direct cut throat competition with the terrestrial television & video industry.
Meanwhile, in the market at the same time, broadcasters & media companies have taken the plunge to launch their own on-demand offerings & content producers are setting up their own video streaming services worldwide. Indeed, due to radical changed consumer behavior, there is expected growth that suits business needs unanimously.
If You Already Have An Idea To Launch a NVOD Platform , Schedule A Free Demo And We'll Get You On The Road To VOD Streaming Success