Have you ever considered creating and selling online courses as an entrepreneur or content creator? Maybe you have a particular skill or knowledge that you want to share with others, or perhaps you are looking for a new revenue stream for your business.
Whatever the reason, the world of online learning is a booming industry, and there is no better time to jump on board. But where do you start? How do you create a course that people will want to buy? And how do you market it effectively?
In this guide, we will cover all the steps you need to take to sell online courses successfully. But before we dive into the nitty-gritty details, let me share a personal story that will hopefully inspire and motivate you to create and sell an online course.
The Story Begins…
A few years ago, I was a struggling freelance writer trying to make ends meet. I had a lot of knowledge and experience in the field, but I didn't know how to turn that into a profitable business. Yes, you read that correctly, and regrettably, a lot of folks are still in that phase.
That's when I stumbled upon an online course that promised to teach me how to write for the Web. I was skeptical to take a look or skip it at first, but something about the course creator's story and personal journey resonated with me.
Long story short, I purchased the course, which was a game-changer for me. I learned so much about writing for the web and how to market myself as a freelance writer.
And the best part? I was able to turn my newfound knowledge into a profitable business that allowed me to quit my day job. Isn't that fascinating?
That experience taught me the power of selling online courses and how it can change people's lives. And that's why I'm passionate about helping others create and sell their own courses. So, with this personal story in mind, let's get started with the ultimate guide to selling online courses.
Why Should You Create And Sell Courses Online?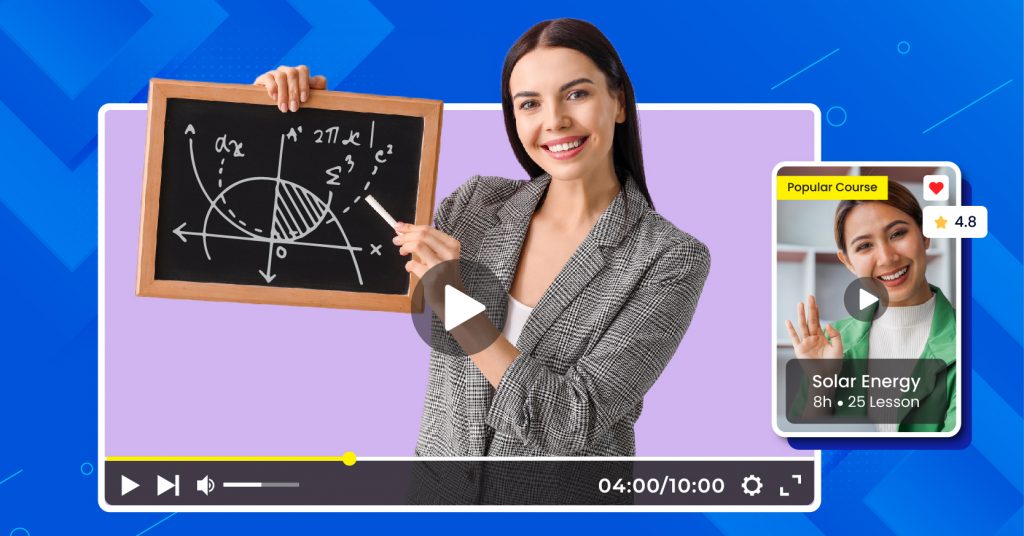 If you are looking for a new revenue stream or a way to share your expertise and knowledge, selling online courses can be a lucrative and fulfilling venture. In fact, the online learning industry is expected to reach $325 billion by 2025, making it a booming market for entrepreneurs and educators cum teachers alike.
Here are a few reasons why you should consider creating and selling courses online.
First and foremost, selling courses online allows you to reach a global audience. With the internet, you can connect with students from all over the world who are interested in your topic or subject matter. This means that you can potentially earn more money than you would if you were only offering in-person courses or workshops.
Apart from that, selling online courses allows you to scale up your business exponentially. You can create a course once and sell it to countless students without investing additional time or resources. This means that you can earn passive income and focus on other aspects of your business or personal life.
Another benefit of selling online courses is that it allows you to establish yourself as an expert in your field. By creating and sharing valuable content, you can nicely build up your reputation and attract new clients or customers.
Of course, there are some challenges in creating and selling online courses as well. You need to have a strong video marketing strategy in place to promote your course and attract students. You also need to create high-quality content that delivers real value. But with the right mindset, skills, and resources, anyone can create and sell online courses.
If you are ready to get started, a few industry-leading video education platforms are available to help you sell courses online effortlessly. With these platforms, you can create and sell courses on virtually any topic, from art to cooking, and the possibilities are endless.
Want to Sell Your Online Courses & Make Money in 2023?
How Profitable Is Selling Online Courses?
Selling online courses can be highly profitable, with many course creators earning thousands of dollars per month. However, the profitability depends on factors such as course quality, marketing strategies, audience demand, and pricing. Successful instructors often see substantial returns on their investment, making online course creation a lucrative endeavor in the long run.
What Are The Benefits Of Selling Courses Online?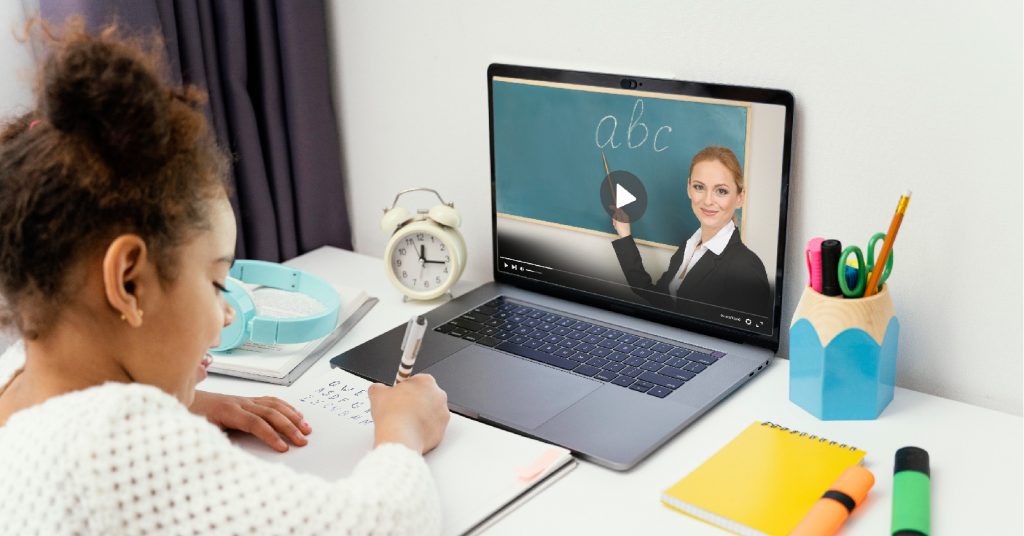 If you are an expert in your field and have a wealth of knowledge that you would like to share with others? Then selling courses online could be the perfect decision. This section will explore the numerous benefits of selling courses online, including building your online presence, growing your business, and transforming lives.
1. Build a Tribe Of Raving Fans
Selling courses online is a proven way to connect with your audience and build an avid following. By creating content that goes hand in hand with your followers, you can establish yourself as a thought leader and inspire your audience to take action.
You can also foster a sense of community by engaging with your followers through social media, email marketing, and other channels. When you actually create a loyal fan base, you have a built-in audience for future courses and products, which can help you grow your business and attain financial freedom.
2. Transform Lives and Grow Your Business
When you sell courses online, you have the opportunity to make a meaningful impact on people's lives. You can help your audience reach their goals, learn new skills, and overcome challenges. By doing so, you can build trust and loyalty with your students and establish yourself as a valuable resource in your industry.
Not only can this help you grow your business, but it can also give you a sense of purpose and inner fulfillment. Knowing that you are actually making a positive impact on the world can be a powerful motivator to keep going and achieve even greater success in your life.
3. Become Trustworthy and Help your Audience Achieve Success
It is worth mentioning that becoming a reliable source of information is crucial for selling courses online. By creating quality content that helps your audience learn and grow, you can establish yourself as a specialist in your field. This will increase your credibility and help you build a loyal following of satisfied customers who trust and value your advice.
Nevertheless, selling courses online can even help you provide personalized guidance and support to your audience, which can be difficult to achieve through traditional classroom settings. By leveraging technology, you can create interactive and engaging courses that cater to the unique needs of your learners, allowing them to achieve their goals more effectively.
How To Sell Courses Online: A 8-Step Guide
Crafting and selling online courses entails strategic steps. Begin by identifying a high-demand course topic based on customer research. Define clear learning outcomes and structure your course effectively. Choose the right platform, set pricing goals, and pre-sell the course to gauge interest. Launch and promote the course, gathering feedback and testimonials to refine your offering and maximize its success.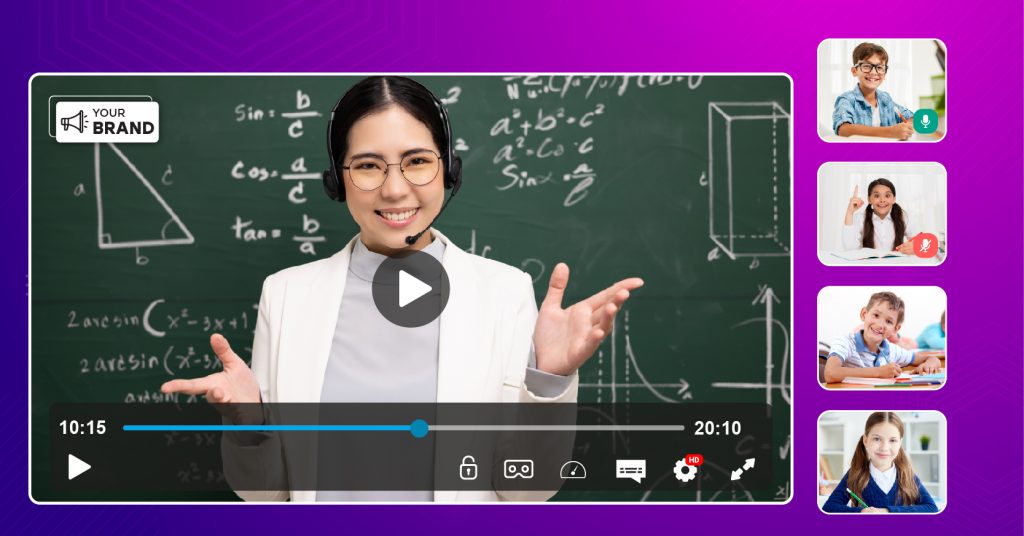 Let's get going!!!
Step 1: Choose A Profitable Course Topic
The first step in creating a successful online course is to choose a topic that students will be interested in and willing to pay for. You can start by researching popular topics in your field or niche or asking your audience directly what they would like to learn from you.
Also, when choosing a course topic, you want to make sure that it is something you are passionate about and that people are willing to learn and pay for. Conduct in-depth market research, as this will help you select a profitable course topic out of many that can generate a significant income.
Step 2: Craft a Course That Students Will Love
Once you have chosen the topic, it's time to plan out on your course content. This includes creating a course outline, deciding on the format, and breaking down the content into bite-sized lessons. Keep a check to focus on the most important and relevant information, and use examples and practical exercises to keep students engaged and motivated.
Nevertheless, crafting a course that students will love is about understanding their needs and designing your content to meet them. Above all, identify your audience's learning style, skill level, and the outcome they are looking for. Then, design your course around these factors, including engaging content, interactive exercises, assessments, etc.
Step 3: Find The Best Online Video Platform Provider
When picking an appropriate online video platform provider for your online course business, you need one that offers more than just basic features. You need a platform that can help you stand out from the crowd and make a real impact in the world of online education.
That's where VPlayed comes in. As a top-notch educational video streaming platform, VPlayed offers many tools and features to help you easily create and sell your courses. From customizable course options to robust marketing tools and secure payment gateways, VPlayed has everything you need to succeed in the competitive world of online education.
Step 4: Make a Strategy for Setting The Perfect Price for your Course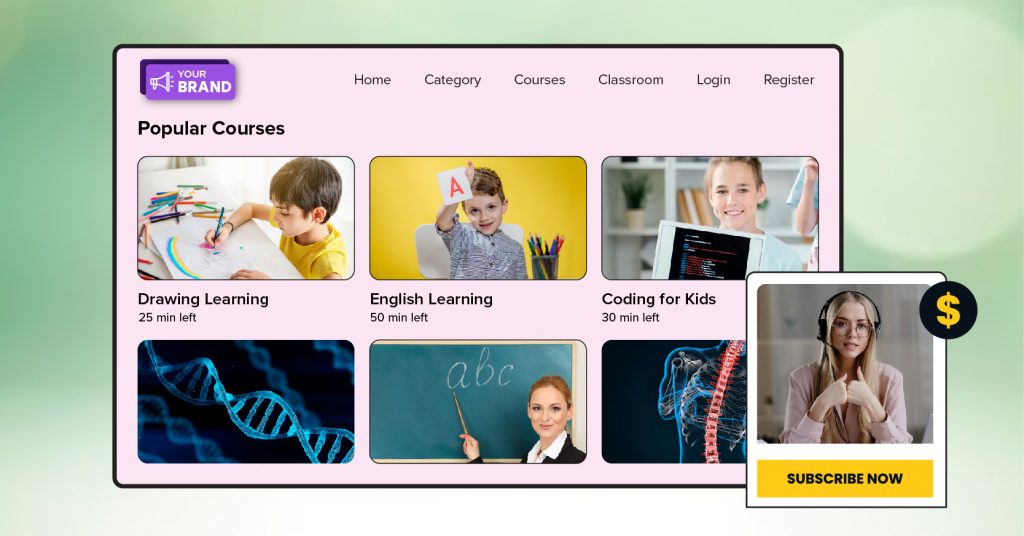 We understand that pricing your course can be tricky – you want to make it affordable enough to attract students, but also profitable enough to sell courses online. To overcome this, try to research what other courses in your niche are charging, and consider factors such as course length, production costs, and the value of your expertise.
You can also experiment with different pricing strategies, such as offering discounts to some extent or creating a few customized payment plans. However, keep in mind that if your course provides a significant value, you can charge a reasonable fee without any hesitation, and your audience will show eagerness to hit that buy button.
Step 5: Create High-quality Video Tutorials
No doubt, video tutorials are one of the most popular and effective ways to deliver online course content. Indeed, after the pandemic, the buzz around video content has increased a lot. So, make sure to invest in good equipment (e.g. camera, microphone, lighting, soft boxes) and create a professional-looking setup.
However, it is always recommended to use a high-quality camera and microphone, choose a quiet location, and follow a script or outline to keep your content organized and focused. Not but least, planning out your script and practicing your delivery can lead to an engaging presentation.
Step 6: Upload your Video Tutorials Like a Pro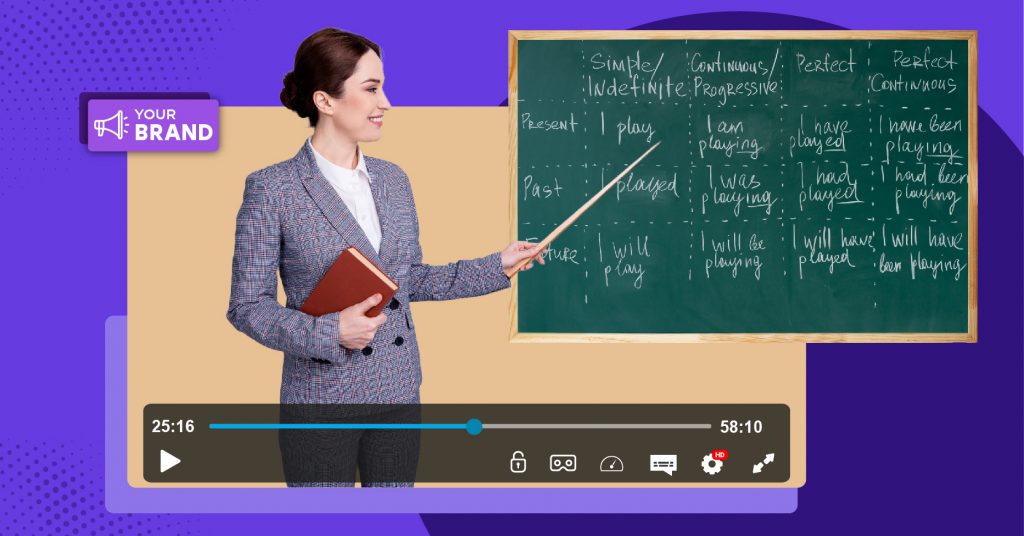 Once your videos are recorded and finished editing, it's high time to upload them to your video education platform. Ensure that you follow any guidelines or requirements for file format and size, and organize your videos in a logical and easy-to-follow sequence.
Don't forget to optimize your videos for SEO purposes by using relevant keywords and tags, and choose the right thumbnail to attract your audience's attention. You can even add resources such as PDFs, quizzes, and assignments to enhance the whole learning process.
Step 7: Organize your Course Content for Maximum Impact
We all will agree that a well-organized course can make all the difference in student engagement and satisfaction. That's the reason why organizing your course content is of utmost importance for maximizing the impact of your course. You can employ a logical structure, create a clear course outline, and divide your content into manageable sections.
This will help your students navigate the course easily and absorb the material more effectively. You can also use tools such as progress tracking and discussion forums to help students stay on track and connect with each other.
"Networking is by far essential, and you may encourage students to exchange knowledge and maintain open lines of communication."
Step 8: Market your Online Course to the Fullest
Once your course is ready to go, it's the perfect time to start promoting it to the fullest potential! Make use of a number of social media platforms, email marketing, and other marketing channels to reach your target audience and build quite a bit of excitement around your course.
Consider offering free previews or creating a launch event to generate buzz. And don't forget to collect and use student feedback to improve your course and attract more students continuously. You can even leverage your already built network or connections to get your course in front of as many people as possible.
Bottom Line
As you embark on your journey of selling courses online, remember that it takes a lot of time, effort, and persistence to succeed. Be prepared to continually learn and adapt to changes in your industry, and don't be afraid to experiment with new strategies. With a growth mindset and a willingness to embrace challenges, you can overcome any obstacle and achieve your goals.
Indeed, in today's fast-changing digital age, selling courses online is not just a smart business move but a necessity for those who want to thrive in their industry. Whether you want to enhance your income or build a full-fledged business, selling courses online is a powerful and smart way to achieve your goals and create an everlasting impact on your audience.
Take The Leap And Start Sharing Your Knowledge With The World Today!
And don't forget, always keep your audience's needs at the forefront of your mind, and continually strive to create engaging and valuable content that helps them achieve their goals. With hard work, dedication, and a commitment to excellence, you can build a successful online course business that brings both financial and personal fulfillment.
So, what are you waiting for? Take that first step towards building your dream online course business with the VPlayed online video education platform and experience the rewards of sharing your expertise and transforming the lives of others.
With the right state of mind at your disposal, the sky's the limit for what you can achieve
If You Already Have An Idea For Starting An Educational Streaming Service, Schedule A Free Demo And We'll Get You On The Road To Educational Video Streaming Success