With the rise of peer-to-peer file exchange services, it puts companies at a great risk to have their intellectual property shared to unauthorized users which probs online piracy. On one side of the scenario, there's always a possibility of someone using your materials without your permission..
And without a persistent copyright management solution, you might not even be aware of what's happening.. As a consequence, this might negatively impact your source of revenue and so it's necessary that content stays validated over a long period of time. Digital rights management (DRM) solutions have never been more necessary & pivotal than they are now.
After all of that, you might want to ask yourself, what's a DRM solution & why would anyone need it? Whatever, might be the situation, one knows it relatively well that, isn't an internal firewall or secure web connection enough to shield your content?
Unfortunately, the answer is negative… Certainly we understand that regardless of any industry that your business is into, you need an optic view that you'll definitely need a better solution in place, for safeguarding your priceless intellectual property.
Technically speaking, DRM technologies not only catch those who engage in piracy but also makes sure there are no possibilities at all to steal or share the content in the first place.
As there lies a room for creation of new material at a rapid pace, keeping a single gatekeeper to track everything in the process may sound unrealistic.. Having said that, you may need some way to easily find out how your content is actually being used..
So, that's why many organizations are turning to digital rights management tools to vitally keep tabs on their content originals aired in the digital platforms.
Okay.. Let's understand more about it below..
What Is Digital Rights Management (DRM)?
Digital rights management which is commonly referred as DRM is a crucial part of securing digital assets such as ebooks, videos, audios, or any copyright-protected works from being duplicated, altered or may even be rebranded or resold.
DRM technology gives video publishers & content owners complete control over whomever & whatever they might do with their content. Digital rights management solutions protects IPs & prevent their work from getting stolen and distributed by illegal means online.
This technology has been there around for a long time which makes the central hub of any online business relying on distribution of premium content. Usually this process is used by digital brands & enterprises to manage their online content libraries while staying competent paired with compliance with regards to ever-changing digital copyright regulators.
Are You Planning To Secure Your Content With Digital Rights Management?
How Does Digital Rights Management (DRM) Works?
There has been a scenario where hackers might have been stealing digital content since the early days of internet discovery where all sorts of media became very much accessible with just a few clicks. In today's digital world it is now not possible to maliciously steal content and unauthorized distribution, sharing or modification of digital content are encrypted by copyright laws.
Despite that, there is a challenging task of how well internet usage can be monitored to prevent illegal activity. DRM addresses this pain area by laying down barriers in place to prevent digital content from being infringed. Nearly at all times, digital rights management includes AES encryption codes that prohibit copying.
These are the codes that limit the duration or number of devices on which a certain product can be accessed. People who have decryption keys will be able to access the material. They can utilize certain tools to restrict with what users can do with their materials.
This enables content owners & copyright holders to:
Prevent or restrict users from editing or saving, sharing, printing or screengrabing of content or products.
Determine the expiry dates on media, which helps to prevent access to users beyond that particular date or limit number of times to view the content.
Limit visual or audio media to specific device, internet protocol (IP) addresses, or locations such as restriction of content accessibility to people in the United States only.
Watermarking of documents & images to ascertain ownership & identity of original content.
Why Is Digital Rights Management Important?
DRM can protect your company's confidential information which prevents unauthorized usage of licensed content. It can ensure your content teams to only deliver legitimate and approved content. Digital rights management software aids you to have the right technology that shield your brand from fines & lawsuit to secure your video streams.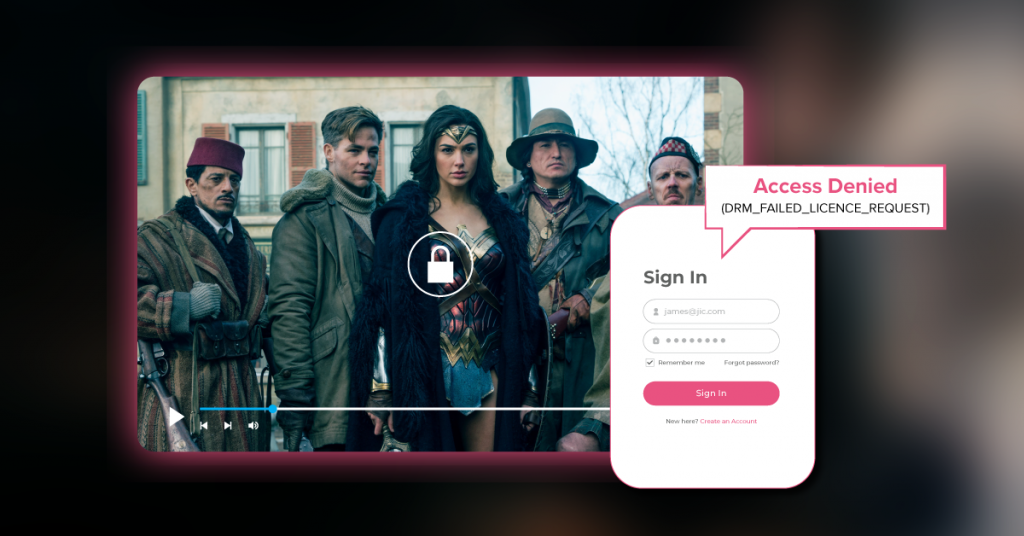 We'll see more of how well DRM tools can streamline content workflows to protect your intellectual property:
1. Nothing Else Would Do Better Than DRM
Ofcourse it is known that no one will prefer a brand that infringes content. While misusing digital rights regulations, serious damage can happen to an artist or any business which puts its reputation at stake. Even if your team isn't unscrupulously copycating, they may still source material by accidentally from a owner that requires proper attribution.
2. Long Term Plan With DRM Software To Saves Money
While digital rights are misused it puts the company's financial resources at risk because of issued penalties and potential lawsuits. Aside from those, the lawsuits that are relative to misuse of unauthorized or expired assets may also have an adverse effect on brand image in long-term.
3. Digital Rights Are Built To Gain Complexness
The complexity of managing digital rights, regulatory norms & its limitations are very high. They are found with many different timelines & ways to use those assets that can pull a lot of time. Also they are prone to human error. The lack of visibility of digital rights can extend into delays and increase cost factors. Having a solution to manage all of these is a necessity.
4. Standardized Protocol System Saves Time
Without digital rights management, it becomes difficult to track all of your digital rights due to delays to launch campaigns and go-to market strategies. Having the solution, employees at all levels can easily source, refer & deliver content with confidence. It can also prevent unauthorized content being sourced and declined at the first place.
5. It Shields Your Precious Property, Too
If any company is planning to provide confidential information to a group of people such as clients or paid subscribers, they must protect that data from unauthorized sharing. With the help of DRM technology, you can combat this issue & make sure that management can regulate accessibility to your valuable media. This means anybody cannot access your intellectual property.
What Are The Common Restrictions That DRM Protects Your Digital Video Content?
The security provided by Digital Rights Management is essential to safeguard your content exchanges in this online era. It curbs the risk of piracy, copyright infringement, enterprise IP violations, plagiarism & more.
Technology advancement makes it remarkably easy to copy volumes of information in milliseconds & share it via online video platform, to reach million viewers globally. Some of the common restrictions that is introduced by DRM to your content repository are: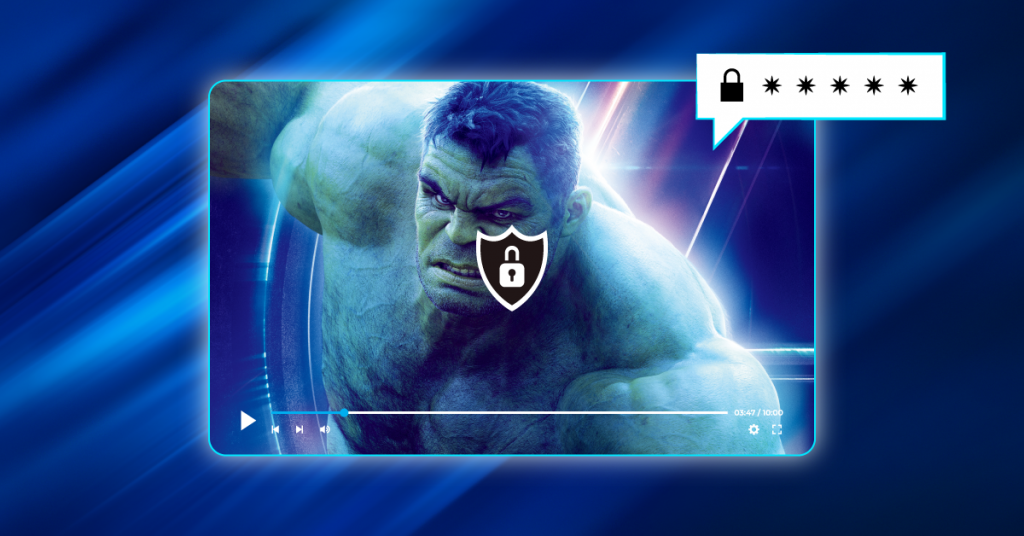 Authoritative Copyright Prevention
This is one of the oldest types of DRM. In this, the user can watch or consume content from primary channel (such as streaming platform, DVD, website, etc) but are not allowed to make a copy. Any online publisher could enforce DRM on its professional website to prevent plagiarism.
Restricted Copyrights Access
This is insimilar to copy prevention, but the user is only allowed to create a certain number of copies under certain conditions. For example, users may be allowed up to taking minimum number of copies of an eBook, but not for any other commercial purposes.
It is simple but highly effective DRM technique, where users must know a unique password for them to access a document. This type of DRM is frequently used by financial service providers to ensure all transactions of customers are safe & sound.
An essential digital rights management technique that refrains users from reusing any type of content as their own. Watermarks are generally used for stock photographs, GIFs, videos, etc to enable users to pursue valid content libraries without any other usage or for commercial purpose.
Barrier For Device Control
The advanced technology restricts from opening a file unless they are allowed on an approved device. DRM relies heavily on device-based control, so as it does certain OTT content. For an instance, device manufacturers must necessarily obtain DRM certification acquired from Netflix.
Benefits Of Using Digital Rights Management In The Video Streaming Industry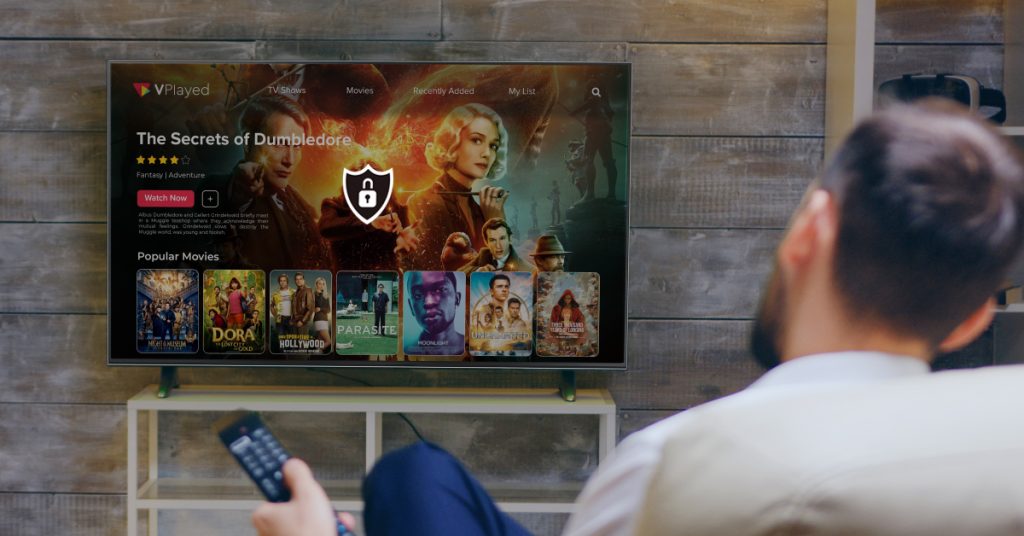 When we speak about DRM, it doesn't only relate to data, confidential records, etc. There are numerous other factors that contribute to business continuity while investing in a potential DRM solution. And they are:
1. Originality Retained With Ownership
There are lots of scenarios where original works of content owners often are infringed by copying or rebranding & selling their work. In this regard, DRM allows them to prevent alteration of works & retain complete ownership. It is crucial in any sorts of innovation processes.
2. Streamline Content Production & Delivery
It is always necessary to have clear terms of usage which allows teams to confidently utilize content without the need to doublecheck data, ask for permissions or manually check expiration dates. It's also useful to organize & store assets in a findable database for authorized users who are given the access.
3. Supportive Of Optimized Licensing Agreements & Techstack
DRM that generally aims to limit restricted access to content stands apart the wish of users to have free & easy access and so look for DRM-free content. This encourages vendors & distributors to improve on licensing agreements paired with DRM technology.
4. Educate The Value Of Intellectual Property
Many users who tend to opt digital products are either not aware or not concerned if the product is copyright protected. As there prevails content theft in the digital age, with a few clicks DRM raises the need for the awareness of IP protection & owning rights.
5. Revenue Protection Guaranteed
Content aggregators from all fields invest time & money to create some curated content for which they should be rewarded with. DRM solution helps to protect their income streams by ensuring that only paying customers have the access to their appreciable works.
6. Secure Confidential Data
DRM assists organizations to keep their sensitive information private & secure content from unauthorized access. Confidential data such as financial documents, employee data & strategic planning are essential to encrypt & protect from any outsiders. DRM enables to track who has viewed the critical information.
7. Income Restoration
Sometimes it is unknown to digital owners about the revenue loss occurred due to online piracy. Therefore, DRM can quickly identify & takedown infringers that steal revenue & assist owners to get them back in time.
8. Strengthens Third-party Partnerships
There's always a fear running that in third-party partnership the concerned will not follow internal data security practices & may endanger your confidencial secrets. DRM eliminates this types of risks by letting you forge accredited partnership without any worries in future.
9. Monetary Benefits Around Digital Content
Sometimes users may likely to opt for free access even if its unethical, unless there might be strict checks. DRM helps to reinforce this issue within almost any OTT platform & so rest is assured.
How VPlayed Can Help You To Protect Their Videos With DRM?
If you're a content broadcaster or media entrepreneur who are in search of a reliant way of monetizing curative videos or live streams with complete content security, VPlayed can assist with it. VPlayed delivers a fully customized solution & furnishes compatibility with Google Widevine, Microsoft PlayReady, Apple Fairplay or Adobe Primetime DRMs in HLS video player. This lets publishers know, that one of these DRM solutions can easily be integrated in the advanced player which protects their priceless content with one-of-a-kind tactics from anywhere at anytime.
If You Already Have An Idea To Protect Your Video Streaming Content, Schedule A Free Demo And We'll Get You On The Road To Video Streaming Success