The telecommunication industry has witnessed a lot of many shifts since, the advent of OTT. As we have come across OTT platform apps for telecom industry creating a dominant factor, in the way content is consumed there has been a huge revenue hike as a result of its increased popularity.
As per a new study conducted by researchers denote us with a key fact…
Studies indicate that by 2024, the operator voice revenue is forecasted to fall by 45% in the face of 88% revenue upscale while looking into 3rd-party OTT VOIP users over the next 5 years –

Source: Juniperresearch
In the pastime, there was only a landline connection which was dependent on the metal wire transmission. Then, with the technological innovation of radio frequency for transmission started with the idea to introduce the mobile phone. Later in the 90s, digital technology set a stage for tuning mobiles into internet-based devices.
Since then, telecom in OTT had seen its new dimension, which has led to a huge customer base & had been connected with its series of companies.
How Come Over The Top Services are Booming?
The ott meaning in telecom is set for millennials & gen z as both come under primary demographics who are opting for digital content. Intricate research let us know that generation Z is engaging and who makes use of online content each day, nearly 10.6 hours.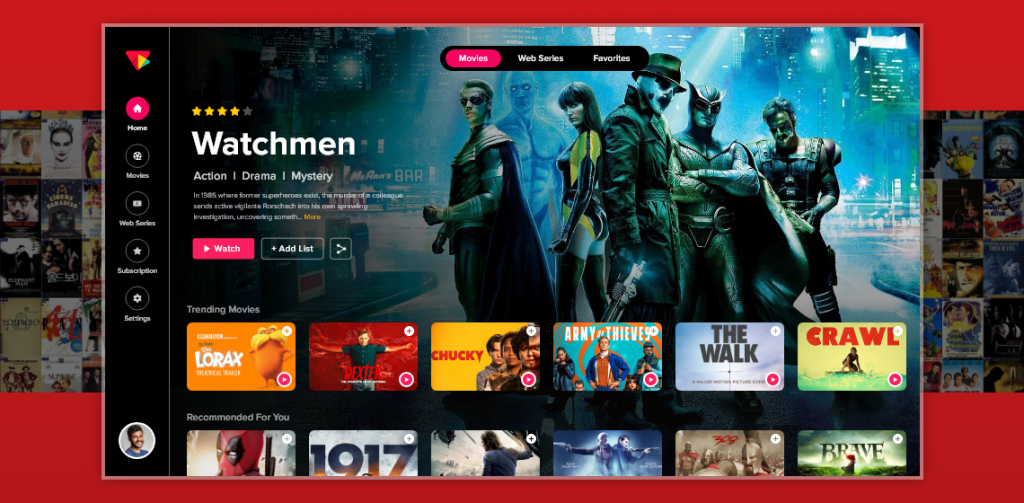 Secondly, another reason rely on plans that are likely to play a prime role in accessing limitless content having zero interruptions of ads. Neflix, Hulu, and HBO live are some of the top examples giving its users with a subscription pack varying from $10-15 per month…
Whereas if we look into the traditional pay-TV packages it comes up to $50 – 100 & which makes a lot of difference to give a thought with respect to consumers.
Next, OTT providers can capitalize on their current audience which helps them to expand their connectivity ecosystems of value-added services. Let's take an example of this…
OTT apps from apple has a hefty fanbase due to their irreplaceable brand, & always are ready to explore any new service heading the way of users. The same goes with Amazon TV app having a bigger pool of userbase due to the upselling of streaming subscriptions.
Finally, the progression of OTT was fueled by large-scale reformations adopted across industries. Cloud computing leads the way in distributing content which has got an impact on telecom. However, mobile and broadband plans have become faster and more economical, allowing consumers to enjoy their content at the speed they like.
Now, in the upcoming segment… You can explore…
---
Read Also: What is OTT Platform? A Definition of OTT & Its Meaning
---
Why do Telecom Operators Need an OTT App?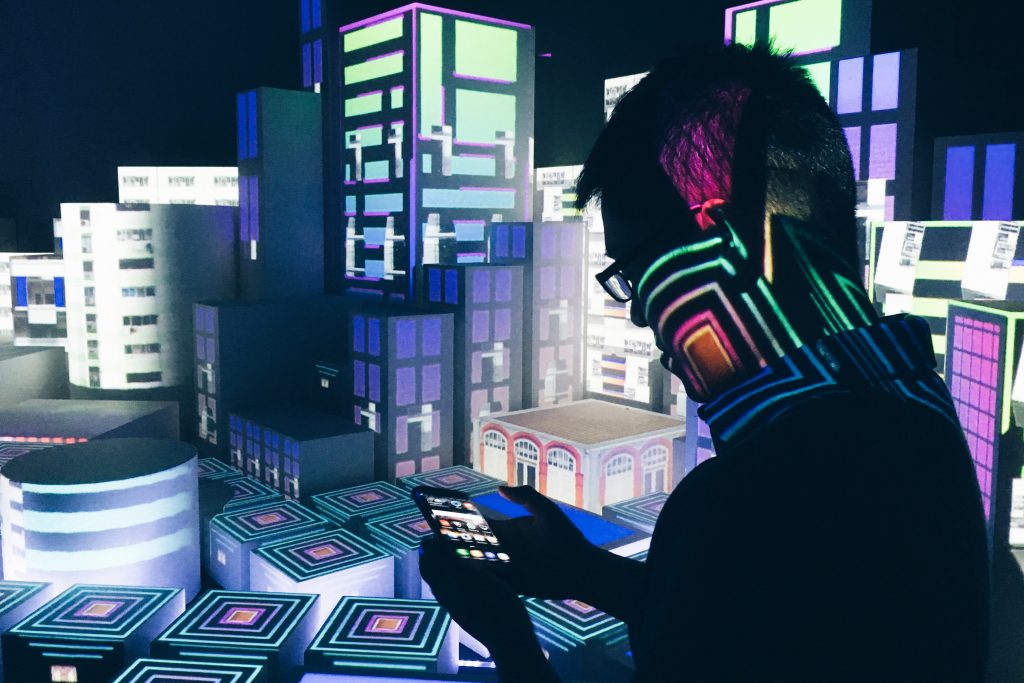 Telecom service providers can build their set of own OTT app services. Cable operators can now ensure to upscale development gaining maximum control over their services that wouldn't be so possible without collaborating or buying an OTT service. Over the top will be a prospective field for telecom providers to engage their customers along with ample of opportunities in years to come.

The essential commodity of revenue-check has to be done since OTT streaming services are coming up quite sooner than expected. Despite, telecom operators possess a huge customer base in the market, it has become very common to gather a crowd & inculcate new ways of minting money from OTT/VOD apps.

Achieve Trustworthiness of Users
Telecom service providers have the chance to gain credibility from their customers by creating OTT apps of their own. Ultimately, they have a feeling of being well-served, since services are compelling & overall package of communication given by their operators, Thus, the relationship between the two gets better between video streaming service providers and customers enabling with a new dimension.
Deliver Value-added Services As Per the Demand
Operators already gain with a huge customer base where they get to have an access to the enormous volume of data. With centralized data analysis, operators will be able to identify & cater to the needs of users in an innovative way. They can rely just on like any other OTT app development platforms to build services according to the demand. Some of them comprise of healthcare, e-commerce, and mobile learning who help to meet the need of users.
Add Wider characteristics to Fundamental Services
The meaning of OTT application is to always to relate with a wide range of features to customers like chat-based games, bot service, stickers, instream ads, etc. Telecom industry experts can take a peek at these by enhancing their core services and offerings to the customers.

Attract Subscribers from Other Networks
An OTT application could easily allure subscribers, so that's a benefactor for telecom service providers of other networks too. Qualitativeness in OTT will tend to attract customers regardless of any network. The process can help telecom companies to elevate their rapport with customers & base with other operators who are in the field. Also, this could help you to standardize & promote the brand of their own.
So, in this wobbling scenario, what kind of strategies would telecom service providers try to recoup the lost ground? Let's unveil those..
---
---
Telecom Powered Strategies to Regain The OTT Expanse
OTT app platform has its own increased rate of adoption, despite the tech challenges of delivering content over the web… This unavoidable fact brings us to the knowledge that telecom providers need to have a deeper level of change. This is because the definition of telecom will have further refinement due to the shift adopted into existing business models to OTT which is much more incremental to future-rated success.
Below are some of the viable strategies that outline how circumvent service providers can withstand, & around the competition to outpass vendors of OTT:
Position Users As The Key of Your Activity
It's been a long while since the elephant in the room is addressed: customer experience in the telecom industry has been painfully stricken from their viewpoint. The meaning here implies with the very fact of mediocre support which determines the overall success of the omnichannel experience.
And, this is where the standards could be set much more higher.. To elaborate on that, OTTs success is due to its streamlined structure which provides more delightful sign-up process & onboarding experience.
Think of Creating Bespoke OTT Products
HBO Go is a major case of how a traditional telecom provider turned its phase & become a strong branded destination that's outside the conventional TV ecosystem. The owner of the HBO network, i.e.
AT &T doesn't just stop there..
The media company of AT &T had its latest announcement with the launch of many more customer-centric products & services, that is powered by 25GS-PON technology in order to accelerate the speed of nearly 20 Gig & above. The same goes with other service providers in the market.
Collaborate, but not go in for OTT
OTT's full form which is Over-the-top industry has enough space & revenue to generate which applies to both: telecoms & digital disruptors. Some of them choose a route to collaborate & extend their supply chain rather than opting to confront.
For instance, let's take Disney who recently partnered with South Korea's largest mobile operator, KT.
Also, Vodafone sites a similar example who started with offering subscriptions to Netflix or Amazon Prime for free to its exclusive customers.
⚡Also Read: How Does Amazon Prime Video Make Money? ⚡
Collecting Content from OTT Distributors Using Blockchain
Consumer segments have one common need, which concerns universal viewing experience. OTT TV app builders can help you to build an encrypted structure & provide consumer-driven digital content. Blockchain can help providers to have a strong technological contender to make this happen.
Especially, to simplify intellectual property rights, and management of payments a secure infrastructure is required. Settling payments via blockchain can help telecos providers to attract the global crowd since it's digital. Also if people don't have any access to OTT applications in their country, or wish to view international-based content.
Leverage on 5G As Competitive Cutting-Edge
The next-generation communication standard of 5G can elevate your business line since it's proving to be the largest future growth driver for network service providers. Beyond capitalizing on the surge with connectivity in demand, telecom network providers can use 5G to originate new value-added services.
For example, you can think of cloud gaming which is becoming one of the new dimensions added to telecom. In fact, 5G share of mobile data traffic is forecasted to grow to 60% by 2027.
---
Are you planning to launch an OTT app for your telecom business?
---
How to Launch an OTT app for the Telecom Industry?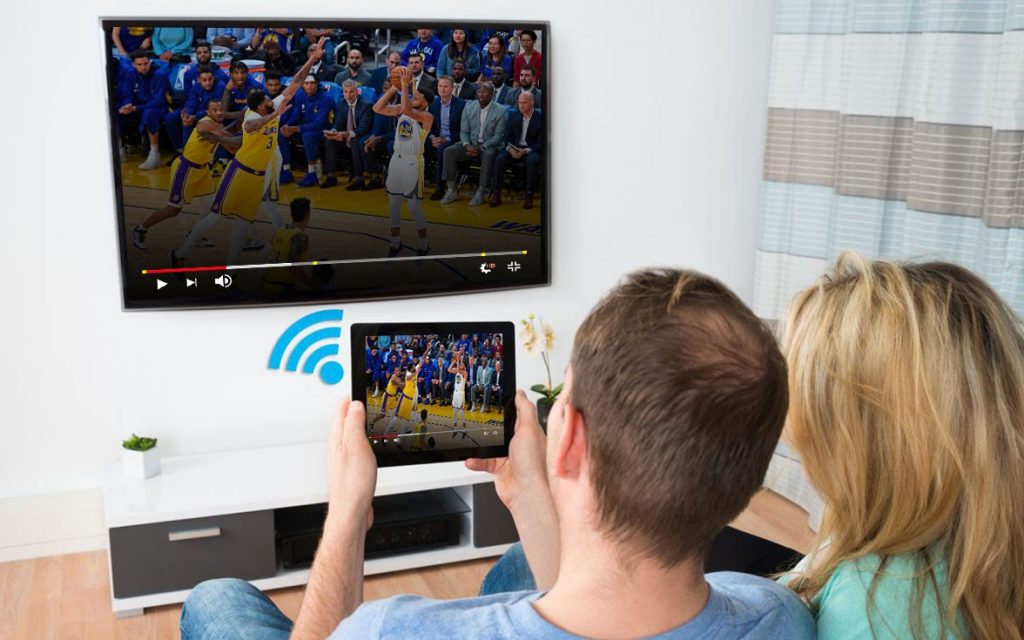 OTT stands for Over-the-top communication services are those that provide an ultimate solution to users of telecom operators. Ultimately, they'll help to stabilize profit & involvement while using their infrastructure. Going forward, with one step, VPlayed helps cable operators, and telecom service providers, like you to have a perfect customizable VOD streaming solution which you can own it forever in a single deal.
You can easily now get a bespoke OTT app where you can gain first-class opportunities for operators in monetizing with increased user engagement & adding a value proposition. As a consequence, customers won't churn away from your own online video platform, since it's filled up with audience top-viewing needs empowered with smarter technologies.
Conclusion
Over-the-top video services are already present with 4.2 million new viewers in the current year at US alone. Nonetheless, they are completely weathering away the traditional Pay-TV as users are looking for a better viewing experience & that fits their niche needs. Mostly, there are often tug of mixed variables with which consumers are now opting for both stereotypes of service bundles as well as OTT apps.
So far telecos have been more reluctant to the rapid change, rather than being proactive to the OTT competitive landscape which is held above.. Those who are willing to take a stance, are actually seeing a return on their investment been made.
If you are looking to righteously address this new change, of viewing patterns of your customers, then this is the right time to kickstart & have a comeback in the industry.