If you're a film buff or someone who loves binge-watching entertainment, then there are chances you're an HBO Max subscriber. Let see how does HBO Max makes money.
Well, if that's the case, then you're not alone.
HBO Max is one of the largest OTT platforms in the United States and across the world.
In fact, HBO and HBO Max had 73.8 million global subscribers worldwide. And the number starts at 46.8 million in the United States, which makes HBO the fourth largest OTT platform in the United States.
With a plethora of premium and engaging content, HBO Max has become an indispensable part of our daily lives. From thrilling movies to binge-worthy original series, it's got something for everyone!
In this blog, we'll uncover what HBO Max is, how much does it cost, how HBO Max makes money in millions, and what sets it apart from the rest.
Let's get started.
What Is HBO Max?
HBO Max is a popular subscription-based streaming service curated by WarnerMedia. It offers an extensive array of captivating content. It typically ranges from an impressive selection of movies to binge-worthy TV shows and exclusive original programming.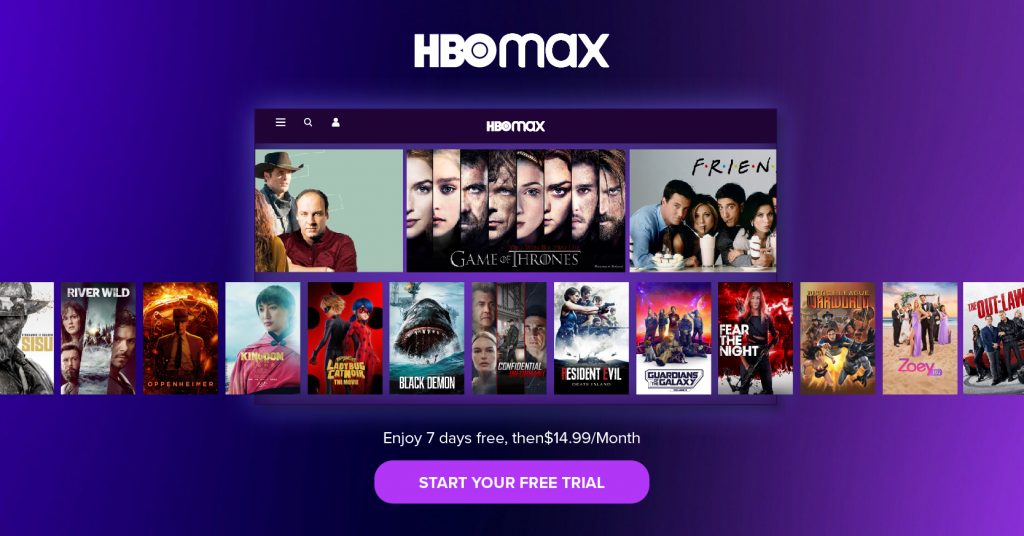 HBO Max is the ultimate destination where you can access the best HBO, top-notch Warner Bros. films, and an enticing collection of Max Originals, all wrapped up in one seamless streaming platform.
The platform is user-friendly and accessible on various devices, like smartphones, tablets, smart TVs, and gaming consoles. Thus, HBO Max ensures a delightful and immersive viewing experience to its audience.
In addition, you can enjoy an ad-free streaming environment and the convenience of downloading your favorite shows and movies for offline viewing.
HBO Max is hands down an excellent choice for you if you are an entertainment enthusiast.
Let's discuss how HBO Max works.
How HBO Max Works?
HBO Max works as a subscription-based streaming service that provides users with access to a diverse range of premium content.
To gain access, users can subscribe directly through HBO Max or opt for the convenience of their cable or satellite provider.
Subscribers are then treated to an extensive and diverse library boasting premium movies, TV shows, and exclusive original content. HBO Max ensures flexibility and accessibility. It caters to multiple devices, including smartphones, tablets, smart TVs, and gaming consoles.
The platform prides itself on delivering an ad-free streaming experience for uninterrupted streaming. Beside, users can download their preferred shows and movies for offline viewing, offering convenience for on-the-go entertainment.
With its refined and user-friendly interface, the platform continues to captivate entertainment enthusiasts worldwide.
In a nutshell, you get a superior streaming service with an array of high-quality content with HBO max.
How Much Does HBO Max Cost?
HBO Max offers three subscription plans to cater to varying preferences. They are ad-free streaming for $16/month, ad-supported streaming for $10/month, and a new Ultimate ad-free plan for $20/month.
Subscribers can also opt for annual subscriptions. It allows them to save up to 20% on their chosen plan.
The annual Ultimate plan costs $200 a year, the ad-free plan is $150 a year, and the ad-supported plan is $100 a year.
Here's the breakdown of HBO Max's subscription plans:
| Plan Type | HBO Max Monthly Price | HBO Max Annual Price |
| --- | --- | --- |
| Ad-Supported | $10/month | $100/year |
| Ad-Free | $16/month | $150/year |
| Ultimate Ad-Free | $20/month | $200/year |
HBO Max caters to a diverse audience by offering flexibility in its pricing. In addition, it also provides attractive savings for those opting for annual commitments.
How Does HBO Max Make Money?
HBO Max makes money primarily through subscription payments. However, the platform also has several other video monetization avenues in addition to subscriptions.
1. Subscription Service (HBO and HBO Max):
HBO Max generates a significant part of its revenue through subscription fees from its vast subscriber base. Viewers pay a recurring fee to access the extensive library of content. And it includes HBO's original programming and exclusive Max Originals.
2. Content Licensing:
HBO Max also earns revenue by licensing its content to other platforms and networks. By selling the rights to certain shows and movies, the platform expands its reach and monetizes its content further.
3. Selling Merchandise:
HBO Max leverages its popular and iconic shows and characters to sell merchandise, such as clothing, accessories, and collectibles.
This merchandising strategy allows the platform to capitalize on its strong fan base and boost its financial returns.
4. Advertising:
Although HBO Max primarily offers an ad-free streaming experience, it may feature ads on its lower-priced, ad-supported tier. By allowing targeted advertising, the platform can attract advertisers and generate additional revenue from their promotional campaigns.
Conclusion:
In a nutshell, building a platform like HBO Max from a content owner's perspective is a smart and profitable move.
Why?
After all, it lets your monetize your content and recurring revenue via multiple avenues, without relying on a single revenue stream.
Let's take the case of HBO Max.

It generates revenue through subscription-based plans, generating consistent income from its dedicated subscribers.
Content licensing allows owners to expand their reach and monetize their content on other platforms.
And, Merchandising taps into fan love, turning it into tangible revenue.
Even though HBO Max is known for being ad-free, their new ad-supported plans open doors for extra advertising income.
Plus, the option for annual subscriptions encourages customer loyalty and adds to the bottom line.
With these diverse revenue streams, building a platform like HBO Max can be a win-win for content owners and aggregators, turning captivating content into profitable business ventures.
So, if you're looking to build a platform in the lines of HBO Max, feel free to reach out to us.
We can build your completely customized, white-labeled streaming platform within a few days.
Or, if you're looking to hire a dedicated development team, that is possible too.
Either way we have got you covered.