Elevate Live Streaming With Your Own Tailored Video Player
Give your viewers a seamless, unfettered viewing experience on a HTML5 player with HLS streaming is tailored specially to broadcast live videos.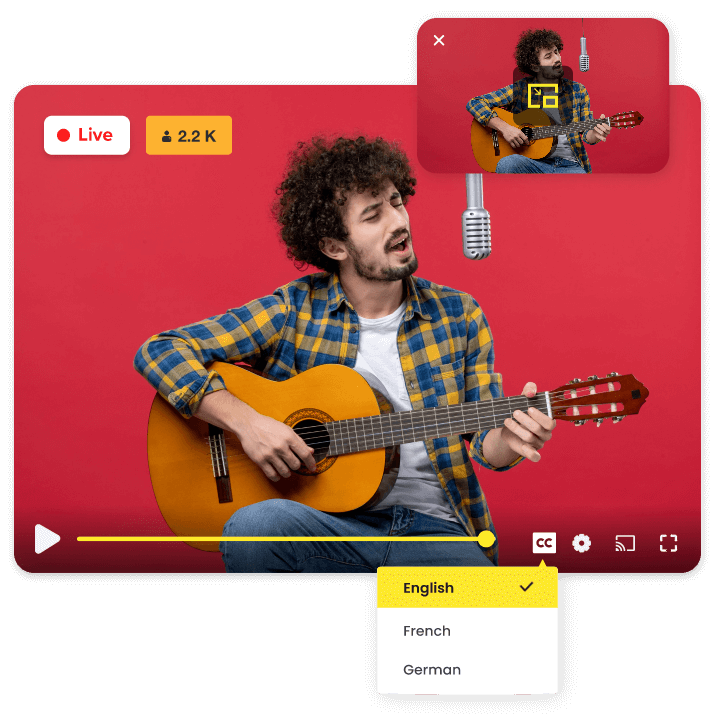 Live Video Playback

Experience seamless live video streaming on your platform. Deliver engaging experiences to your viewers in real time.

Picture in Picture

Effortless, super-smooth multitasking. Allow users to watch live video while navigating other parts of your platform.

Closed Captions

Improve accessibility. Add closed captions to your streams for a broader audience, including those with hearing impairments.

HLS & Dash Adaptive Streaming

Ensure smooth playback on HLS streaming. Your live platform adjusts streaming quality based on the internet speed.
Explore HLS Player