The global over-the-top services market has significantly driven the growth of various streaming companies.
As the demand for Smart TV app development continues to rise, newer innovations.
And advancements in Internet penetration, smart TV, mobile, and 5G infrastructure are set to further fuel the streaming marketplace, with a particular focus on original content production.
Nevertheless, a number of Smart TV app development companies in the market offer a remarkable platform that engages consumers with bigger screens, delivering a grand viewing experience.
Also, these apps provide users with enhanced surround sound, leading to positive adoption rates, especially after the outbreak of the pandemic.
The online radio broadcasting/streaming industry is growing at a rapid pace and has amassed a large number of audiences worldwide. You will be surprised to know that radio is the third most powerful communication medium in the US.
For most of us, listen to music on the radio might seem like an old-school way to operate but the radio streaming industry has revolutionized the way people perceive and interact with music enjoyed through radio.
Now you can listen to it using the internet facility. Online radio is all about leveraging the internet to access radio content being broadcasted in real-time. The availability of high-speed net connection even in remote places have made this possible.
You will be surprised to know that online radio listening hours across the US and Europe since 2009 has increased by 27% and 20% respectively.
Another interesting finding here is that mobile/smartphones has contributed to around 50% of these listening hours, indicating how streaming radio station applications have contributed significantly.
Companies like Spotify and Pandora have made remarkable advancements in the online radio and music streaming space. They offer a wide range of features including personalized recommendation, social sharing, etc. to entice the audience to use the application.
---
Read Also: What is Audio Streaming?
---
What's Driving This Online Radio Station Trend?

Why are people still listening to radio stations? Now that's an interesting question that requires a deep understanding of what factors are driving the radio station app trend.
Let's look at some of the important factors that are shaping the future of this genre of the streaming industry.
1. Wi-Fi Enabled Radios & Smart Speakers
Wi-Fi-enabled radios have made it easy for people to access radio station content using the internet. You don't have to worry about bad signals anymore. Another interesting factor that has contributed significantly to this trend is the use of smart speakers.
Now, these smart speakers are feature-packed and allow you to accomplish a wide range of tasks just using your voice command. All you have to do is give a command and it will do the trick.
2. Mobile Broadband Penetration
This is one of the most important factors that have escalated the growth of the online radio streaming industry. The affordability of smartphones together with deep mobile internet penetration has contributed significantly towards this growth.
People can now easily access radio stations using their mobile phones and a secure internet connection.
Also, the transition from 3G mobile broadband connections to 4G and 5G has made things faster and easily accessible using the internet.
This has also helped smartphone applications gain a wide audience base by providing an uninterrupted music streaming experience.
3. Wi-Fi Enabled Vehicles
The deployment of internet radio technology in vehicles along with the adoption of in-car Wi-Fi by car companies have contributed significantly to the overall growth of the online radio streaming industry. Many people even prefer listening to radio music instead of their playlists while driving their vehicles. The easy accessibility of online radio content makes it convenient for them to listen to radio music.
Are You Planning To Create Your Own Audio Streaming Platform?
What Are The Important Considerations Before Starting An Internet Radio Station?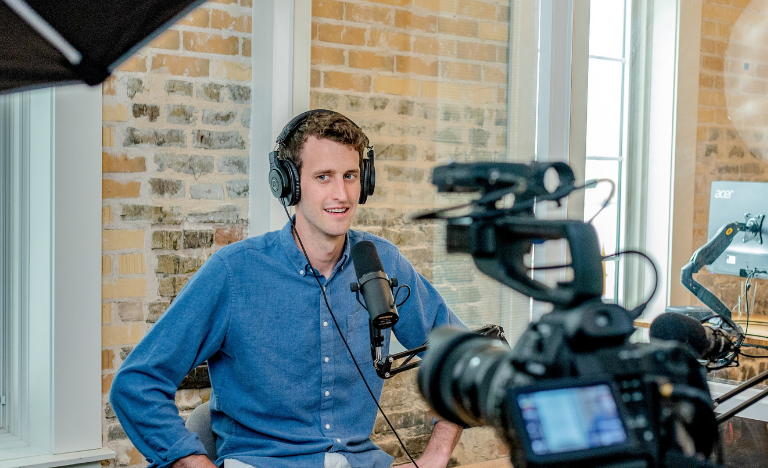 Let's take a quick peep into some important considerations before you start to build a radio station. These considerations will help you create an internet radio station that matches most of the audience's expectations.
1. Decide On Your Concept
It is vital to spend a fair amount of time deciding on the concept of your radio station if you want to establish yourself as a strong brand in the long run. You need to get into details such as the size of your audience, content, collaborators, etc. to ensure uniformity across your entire programming before you create a radio station. You can start by answering some basic questions like the ones mentioned below.
What types of topics will you cover when you start a radio station?
Do you want to start with music only?
Will your show feature an interview with collaborators or celebrities?
2. Brand Your Station
This is one of the most important things to consider when it comes to starting your radio station. Branding is the key to winning if you want to start an internet radio station that can stand out in the market.
You need to decide on all the elements of your radio show and make sure that they are in line with your theme.
The two important things here include the name of your station and its programming. You should always do a cross-check before finalizing the name of your show and other related elements to avoid infringements.
You should always plan to build a radio app with strong branding elements.
3. Check Copyright Laws
You should avoid getting into any legal troubles, especially in the beginning. At times you might be violating some copyright laws even without knowing, it is very common but can result in heavy penalties. You should be mindful of all the music copyright laws for your nation. You also need to purchase a license(s) if you want to broadcast music on your radio channel.
However, if your radio show is non-musical like panel discussion and other shows, you don't have to worry about this. Checking the legalities is a must before you create radio streaming stations or platforms.
You can easily go on to the USA trademark website and enter the name to do a quick search of any existing stations with that name.
4. Get Some Equipment Together
You can easily start online radio stations with basic instruments that don't involve hefty investments. The basic set of equipment that is indispensable for your radio station includes a pair of headphones, a microphone, and a registered station to host the show.
If you have the budget to invest in high-quality equipment and setup, you can go for large-diaphragm microphones, an audio and XLR interface, etc. This set of equipment will help you start your own radio station app with a professional setup.
5. Find News To Share
If you are planning to create your own radio station that is news-oriented, you will need to source the news items regularly before your program goes live. You can easily manage this by subscribing or signing up on all reliable news blogs and websites.
You need to gather, sort, and arrange your news data before your program launches. You can also rely on tools like TweetDeck and Google Alerts for your news content.
Key Features To Offer Before You Create Online Radio Station Website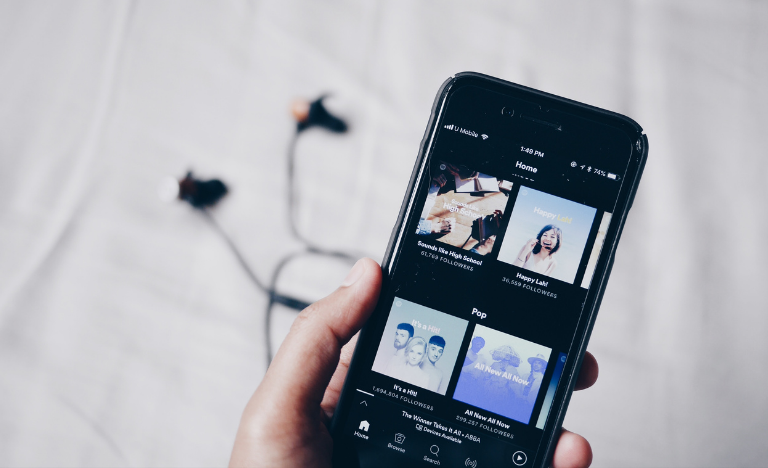 Here is a list of some important features that you should offer before you make a radio station website of your own.
1. Simple Streaming
Your radio station website should provide a simple streaming experience so that people don't scratch their heads before they can play desired content. A simple streaming experience can be provided using an intuitive user interface. This is one of the most important features that you should keep in mind if you want to create a radio app that is user-friendly.
2. Unlimited Content & Calendar
Another important feature that you must offer using your radio station website is unlimited content and a calendar for website visitors & subscribers. Unlimited content helps you increase your audience base easily by providing value to a wide range of users. Featuring a calendar and weather reports will go a long way with your online radio audience.
3. Background Play
The background play feature can be a game-changer for your radio audience. The background play feature adds value by allowing users to multitask. It can help them play their music in the background and focus on important tasks at hand. Commercial free background play feature adds to a positive user experience.
4. User Profile
You should make online radio stations that allow your audience to create their account easily and register themselves on your platform. It will help you offer them a personalized experience in terms of content recommendation and playlist creation.
5. Push Notification
Push notifications allow you to connect with your audience directly and send messages on their phones. You can keep them informed regarding the latest updates related to your channel and boost your online traffic. It also helps to improve the user engagement rate.
6. Easy Audience Engagement
Easy audience engagement will help you attract more people to your online radio platform. You should have features such as multiple contact methods, loyalty rewards, event mapping, etc. to boost user engagement.
7. Social Network
It is no mystery that social media platforms are a great source of organic online traffic. You can use the social connect feature to provide users with an option to connect with your radio channel using their social media profile. The easy social media sharing feature allows your users to share relevant content with their friends, followers, etc.
You should also allow one-click registration using popular social media handles to ease the process.
Cloud or On-Premises – Which One Is Best for a Radio Station?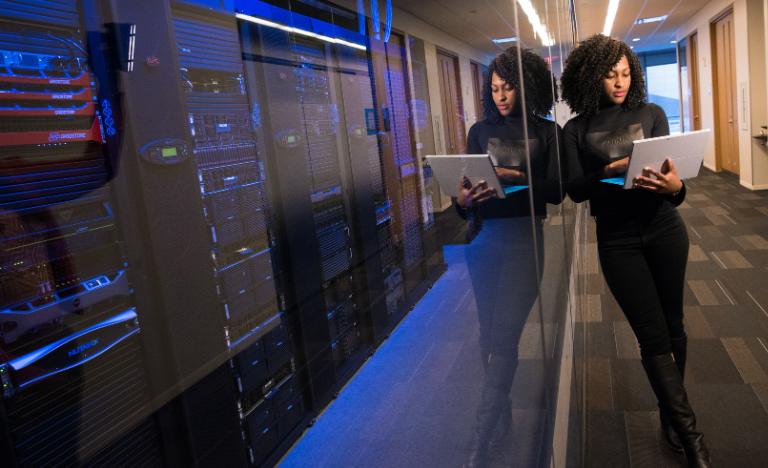 Deciding on which type of radio hosting services one should opt for is a real dilemma that people face before creating a radio station. Whether you should opt for Cloud hosting or go for an On-Premise hosting solution?
Answering this question correctly can help you immensely and even boost the chances of your success in the long run.
You need to understand the basic difference between these two options to make your decision. A cloud radio hosting option provides you with remote access to the system and is not managed directly from your premises.
Here, you can add and manage different aspects of your radio channel like music and production using a remote desktop connection.
Cloud-based solutions are more popular today as it facilitates easy scaling.
In the case of an On-Premise hosting solution, you have full control and access to your network.
Here, you manage your hosting from your premises and take care of all the operations. It provides a more secure way for hosting your radio station but requires a considerably large investment.
Cloud-based solution providers like Google Cloud SQL, Microsoft Azure, Amazon Web Services, etc. have experienced massive growths indicating the popularity of cloud-based solutions among the users. Cloud-based hosting solutions offer an economical and scalable hosting option for radio stations.
What Makes a Radio Station Business Successful?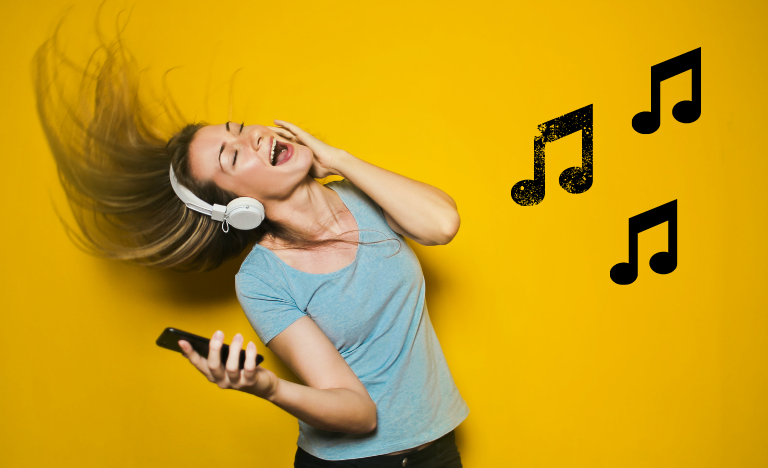 The success of your online radio station depends on multiple factors, some of the most prominent ones that are under your control are as follows.
Allowing Additional Access of Audio Stream
The analogue signaling system restricts the traditional radio sets to provide a wide range of radio stations to the users. Mobile radio applications can offer much more diversity in this regard. Another important benefit for the users is that they receive high-quality audio. It is recommended that your radio app should allow users to obtain access to additional live radio streaming for a holistic experience.
The on-demand market domain is growing at a rapid pace and this has led to an increase in competition. Your mobile application or website needs to stand out to beat the competition and gain a loyal audience base. Before you build an online radio station, you should assess the competition in the market. Offering something unique will definitely help you amass the maximum number of audience/followers.
Acts as the Best Promotional Tool
Radio has been one of the oldest means of promotion for advertisers. The radio app has a significant advantage over the traditional form as it can help advertisers to target their audience better. Targeted messages and promotions to prospective listeners will help advertisers boost their conversion rates. You can also filter the target audience using geography and that gives it a major advantage.
Radio App a Revenue Yielding Business
The primary aim of any sustainable business is to generate profit by providing value to its customers. Radio applications can easily help you get a decent ROI on your investment. There are multiple ways to generate income using your radio application. One can generate a good amount of revenue from radio advertisements as it is far more interactive and engaging than other mediums. Various app monetization plans can put you on the right pedestal to generate a decent profit.
Radio Apps Better Than Websites
It is very normal to be confused between creating a radio application and a radio website. A radio mobile application is feature-packed and allows hyper-personalization that leads to improved customer satisfaction. Radio apps are better than radio websites as apps provide a better user experience.
The Facility of App Customization
As discussed earlier, the personalization of services plays an important role in boosting conversions. Different elements of app customization can help you deliver a better service to the users which results in high traffic and revenue for you.
Offering On-Demand Content
Radio applications can easily help you deliver on-demand audio content such as live stream music or renowned DJs playlist. There is a growing demand for streaming podcasts on radio applications by the audience which can be easily delivered using a robust radio application.
How To Start An Internet Radio Station With CONTUS VPlayed?
Are you wondering how to make a radio app?
Let's explore what all features are offered by CONTUS VPlayed to help you build a robust audio streaming platform that can also boost your profits.
The first and foremost feature in this list is customization. If you plan to make the radio app a success, customization is the key. CONTUS VPlayed easily helps you customize every aspect of your radio application. You can even customize the overall look and feel of your application and include your logo for a white-labeled videos application.
A good online radio streaming software allows you to manage your content seamlessly and provides a glitch-free experience to your users. The best-in-class radio library management system offered by CONTUS VPlayed helps you securely manage every aspect of your content. It boosts the productivity of your audio streaming application.
You want your content to reach the audience without any delays or lags, right? For that, you need a platform that offers a globally distributed Content Delivery Network (CDN). A globally distributed CDN helps to deliver the audio files from the fastest server in the vicinity of your audience.
Multiple Monetization Models
CONTUS VPlayed allows you to choose from multiple monetization models available as per your suitability. There four direct ways to monetize your application these include the Freemium model, In-app Advertisement, Subscription, In-stream Ads.
How to make radio your own radio station that is highly secure? Well, with CONTUS VPlayed you don't have to worry about the security of your online radio platform. It shields your audio streaming platforms by leveraging features like Data Rights Management (DRM), Integrated paywall, AES Encryption, Geo restriction, etc.
CONTUS VPlayed offers an html5 video player feature that doesn't restrict your audience to watch content on their device, no matter what device they are using. It helps to deliver uniform quality content across all devices in turn increasing your audience base globally without any limits.
Conclusion
The online audio streaming industry is growing at a rapid pace and the radio streaming segment occupies a major share of that growth. One of the most important advantages that audio content has over video content is that it allows you to multitask.
Building a dynamic radio application with a unique value proposal will help you obtain a loyal audience base that you can easily convert into paying customers.
One should be cautious when it comes to choosing a reliable service provider that can help build a highly customized application. CONTUS VPlayed can help you build a feature-packed application that has a great UI and also delivers on the user experience quotient.
If you already have an idea about creating a radio station app, Schedule a free demo